Denis Ten:"I'm Like a Grandpa Who Likes Saying Philosophical Things"
After winning an Olympic bronze medal, two World Championships medals and a Four Continents Championships gold medal, Denis Ten from Kazakhstan has become one of the favorites in men's event. Fans have already been deeply impressed by his artistry, his thrilling performances in the most nerve-wracking competitions, his interesting off-ice life, and his eloquence; and they have grown super curious about his future evolution. Thanks to the Shanghai World Championships, I had the honor to interview this young man for an hour, during which he discussed his past season, future plans and the artistic elements in his programs.
THE PAST SEASON: ACROSS THE BARRIERS TOWARDS AN ELEGANT END
---
—— Are you satisfied with last night's performance?
It's definitely better than the short program. Still was not flawless, but I'm happy to finish this season this way.
—— Could you tell us what exactly happened to the music of your short program? Did anything like that happen before?
The music didn't play from the beginning. In competition, first time. From this point of view, I think it's a good experience. Being on the top level, I should not … It should not make any difference.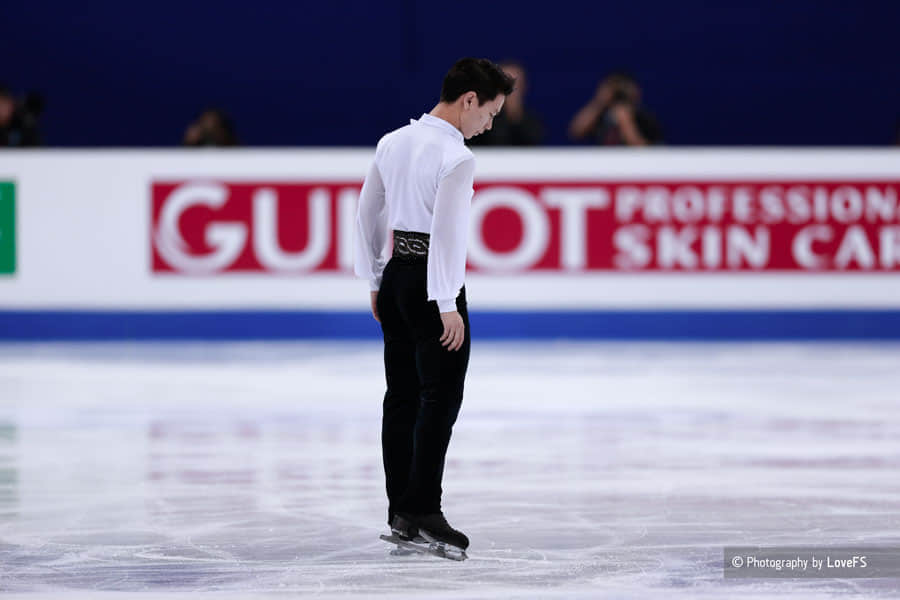 —— You've been here in China before. What kind of impression do you have about China?
I've been in China three times: for COC in 2009, 2013 and this time. I didn't do well before, and this time I did a bit better. But this is my first time in Shanghai, and it's very interesting to visit the city, because it's the financial capital of the country. I saw some photos, and now I'm here [to experience] all the infrastructure and innovative architectures. My impressions are only positive. It's a huge pleasure for skaters to see this huge arena, and nowadays full house does not often happen. It's great that Chinese fans appreciate skating. Mostly in Asia skating is on its good level of popularity. It's also a good location and so many people can travel to China to support.
—— There must have been many coming from Kazakhstan for you. Do you feel a lot of pressure?
I would have twice more pressure made by myself before. Now it's different, I just enjoy that people watch the sport. My fan base is growing really fast, especially in Kazakhstan. They organized a huge pomp, a lot of celebrities there were, making photos and signs "We support Denis" "Denis, you're not alone". The funniest thing is that we still don't have a federation of figure skating in Kazakhstan. If you look at Yuzuru—he is such a great skater—he has about five people around him all the time. The Chinese federation is always so powerful and well organized. Russian, American, Canadian … In Kazakhstan it's only me, my American coach, and my Canadian choreographer. Now [my] fans are around the world, and my goal is to share my positive emotions. They're not here to suffer or go back home disappointed. This year was really tough. I had some injuries, and I also sprained my ankle recently, it was painful for me to jump after the Four Championships. Before I would get so stressed, like "How I'm gonna do it?" and then I would get even worse. Now I feel nothing's gonna stop me if I have some intentions. Our minds are huge enemies. They always make this kind of projections [of the obstacles], one on the other one, like a huge logical chain. I learned so many things from last year, and I realize that everything is much easier.
—— We heard from Frank that your father was not very well, and that was why you had to fly between your training base and Kazakhstan. Your fans are worried. They want to send their regards to him. Meanwhile, they want to know if this kind of obstacles affected your preparations for the Worlds?
I would like to thank the fans for their support and worries, but tell them not to worry much about me. Well … I've been in the skating world, feeling like I'm forty-five. I know where I'm going, and I'm strong enough to handle myself. I'm really pleased that they're behind my back, and this is why I still skate. These are not just empty words, I'm really sincere right now.
—— You mentioned more than once that you were like a 45-year-old man, then what do you think of the other two gentlemen on the podium? They belong to a 'younger generation'? (Just joking)
No no no … I really respect them. We've been close for many years. With Javi and Yuzu too, we just compete from junior level. I'm in the middle, Javi's older, Yuzu's younger. Maybe it's just like … Our personalities are different. Inside myself I'm like a grandpa, I always teach people how to live and say philosophical things. I don't know what to do with myself. Javi's so easy, he makes jokes like expert, and Yuzu is like, so passionate about sports.
The Pyeongchang Cycle: "Look at what I have at the moment and realize my future possibilities"
---
—— Why didn't you take a year off?
I'm a person who likes to discover new things, not those who're just into one sphere and want to be the best. If I stop at least for one year, I'm going to change tremendously. After Sochi, I organized some non-skating projects. I graduated from my university—actually I got very high final scores and the Red Diploma. In Kazakhstan, it's like you got 10 for "interpretation". I decided to choose a completely different sphere (MBA) to study. When I was a kid, I was a musician. I used to play the piano and sing in choir. A good friend of mine is a musical producer, and we even recorded some pieces together. It was so much fun. So if I take a year off, I'll just fly somewhere far away from this sport, and would not be able make myself come back. As you see, I'm still in this sport. This year I had some good results. That just explains whether my decision to stay was right or not.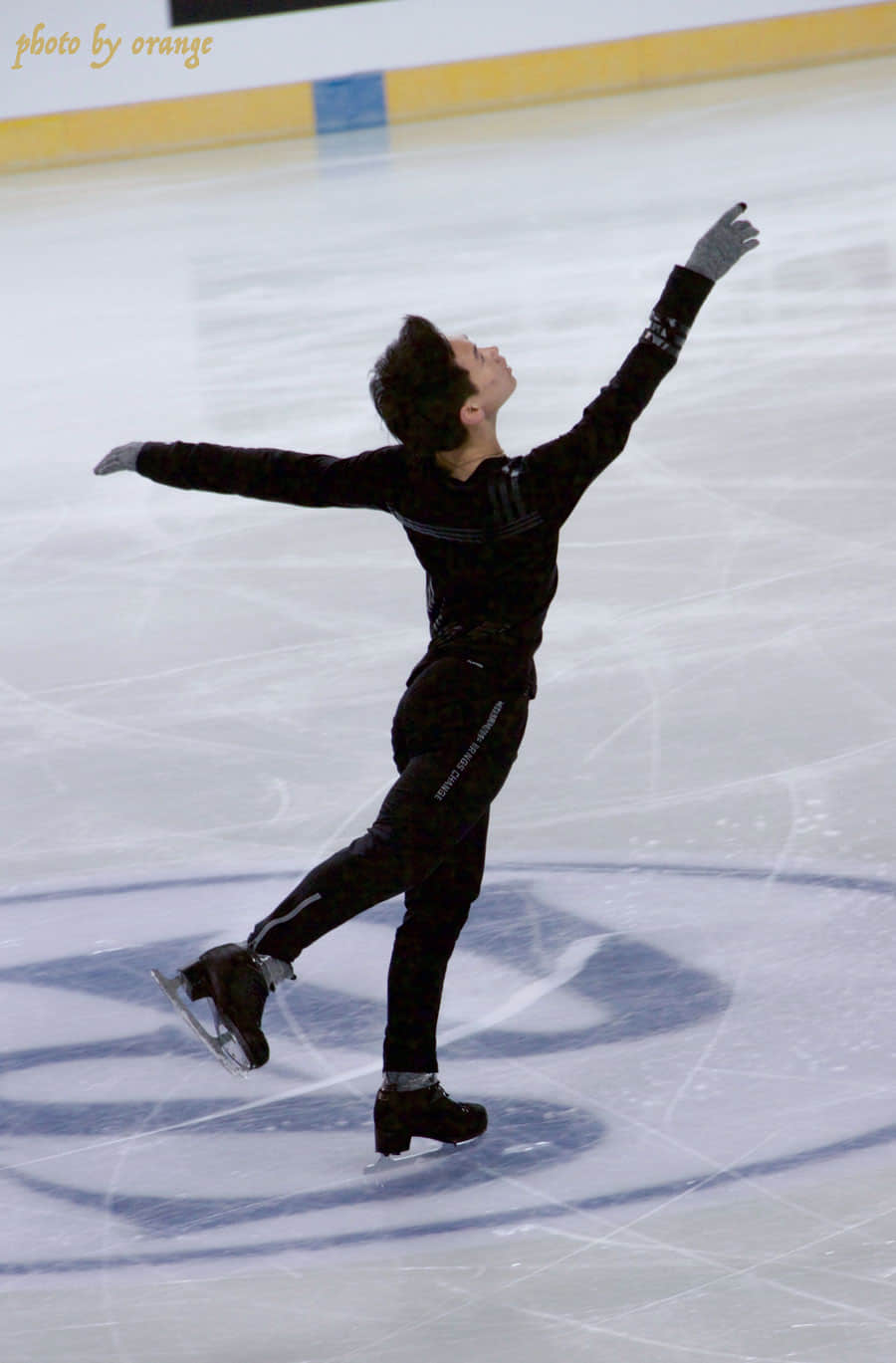 —— I heard that you thought about taking a year off after Sochi. Do you still feel like taking a year off now?
I always, first of all, look at what I have at the moment, and then realize my future possibilities. Last year, maybe it was not a bad idea to take one year off. Now I have completely a different vision of what I should do to achieve a higher goal in Pyeongchang. I should have taken it this year, but whatever happened, it's happened. Now I don't think about the possibility to take a year off.
—— Is there any difference between working with a management company and without?
Now I work with a management company, All That Sports, which is established by Kim Yuna. For many years, there were a lot of companies who proposed cooperation, but I would never look at it seriously because, I don't know why. A management company makes your life easier. Before Shanghai, I went to Korea to train. Of course, I would never be able to organize all that myself. In Korea, I would not be able for sure. Maybe somewhere in U.S, it is not a problem for me, or Canada, Russia …. But Korea is a foreign place for me. It was so easy for me to train there, and always an inspiring atmosphere because I learned a lot about Korea. I think it (training in Korea before Shanghai) also helped me to stay in good shape.
—— We want to hear about your plans for the off-season Denis & Friends shows.
I started the production in February, it's gonna be held in Kazakhstan in June, in Almaty and Astana. More facts will be revealed when I go back. It's gonna be a very interesting experience. I'd like to invite everyone to come.
—— Will you hold Denis & Friends as long as possible?
The shows are very special to me, they're like my own children. It was hard in the first year (2013), because I didn't know what [a show] looked like from the backstage. There were only two months to prepare, and it was a really short amount of time for such a huge project. The next years we did it in two and a half months. Usually people prepare six months in advance, and I know in some European shows they have everything ready one year before. But in this stressful situation, you worked faster, and you learned a lot about yourself. This year we just want to make it a bit more professional. It was professional, but [this year] with a different look and a fresher approach.
—— Have you ever thought of working with other choreographers, like David Wilson and Kenji Miyamoto—Kenji said you were one of those he most wanted to work with.
Thank you. Kenji's my friend. I'm not a fan of changing things. All my coaches are just like my family. If I choose someone to be my friend, he will be my friend forever, and the same with my coaches. From this point of view, I've to admit that I don't plan to change anything in my life right now. Maybe we'll add someone to the team, but now nothing's planned. With Lori, for example, we didn't change the choreographer, but the way we work is different from how she works with other skaters, maybe that explains why with me she has different programs. And Stéphane also has made a tremendous importance to my overall understanding of choreography and to my style.
—— Will you try to choreograph your own program?
Honestly, I don't think I'm a good choreographer right now. I've done some childish things, very primitive pieces in exhibitions. Maybe someday I'll do, to start with other skaters first, then I'll be able to work with myself. Just as I mentioned, it's hard to get along with myself.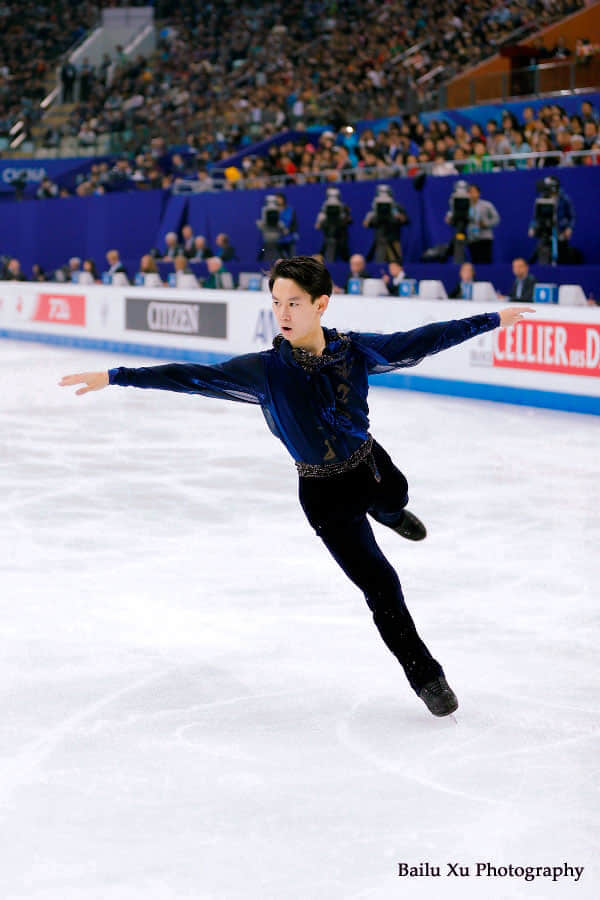 Figure Skating as Art: The Insatiable Pursuit
—— In the long program, you got 10 points for 'interpretation' from a judge. Do you think you deserve it?
I don't think I ever deserve good points. Every time I watch my videos, I was like, 'OMG this is so terrible'. My dad and mom sometimes filmed my practice. They thought it would help me. When I was a kid I would watch, but now I just can't, because I always get so mad by my skating. I'd rather watch videos of Stéphane or Kim Yuna or Yagudin, someone way way way better than me. It's a pleasure that judges think my interpretation was that good. To me, what is important is that people who watch my skating can enjoy it, no matter I enjoy it or not. I hope someday to achieve such level like, when you look at the ballet dancers in practice, they look beautiful and effortless, and you will think what are they gonna be like if they put more power into their performance. I always have huge huge room for improvement. My foundation is already that high, it will only help to get myself to a better height.
—— Does Lori tell you how to interpret your programs, or she just lets you feel it in the music?
She would always listen to me, and I always come up with some stories about the program. It's like a movie. First we write a scenario, then I know what character I am, and we can remove some facts that are not to be understood by people, because they're so inside the program. Then we just record the piece, we just choreograph and make some changes. With Caruso, we actually didn't make any changes from the beginning. It means that we could achieve the level of creativity, so we don't need to make any extra changes as we usually do throughout the season.
—— You mentioned music stories. So in your short program Caruso, is it the drama you want to deliver or some abstract idea in the story?
It's a bit difficult to explain. First of all, the music is very famous, so I cannot completely change the whole idea of the program. It's about Caruso, his life. The first idea is to make a story of Caruso like a biographical program. We wanted to use all his famous pieces. But it's not him singing. It's about him. Then we realized that I should just stick to the shorter idea. If you look deeper into the lyrics—it tells me what I should do. I can't do whatever I want. So I have to stick with the main idea of Lucio Dalla, and of course we have to move from the original concept, and then do something.
—— You often made adjustments to your music with your musician friends. Did you adjust the music you used this time?
We did some changes in December. Because the music of Silk Road is very oriental, in a huge arena like this, it's so big, the music can sound too flat, especially when you use very rare instruments. They're very typical. When you want to add deepness into it … For example, when you hear classical pieces, when you hear just piano, and when you hear the same music with orchestra, you can tell how much deeper the other version is.
—— Ever thought of presenting the depths of art in a minimalist style?
It depends on what you want to show to the audience. The older I get, the more abstract my vision of things is becoming. Now I enjoy making photos (showing his Instagram photos) with artistic effects. If you want to show a performance to a wider audience, then you will find something well comprehended by everyone, something that easily stays in your mind. Jason's program is very well organized and choreographed, and they're like by everyone, while some skaters choose music pieces understood only by specific audience. Stéphane told me that when you become a world champion, you can experiment and people will accept it, but if you're no one, it's quite risky because people will not understand what you're trying to show.
—— You have three costumes for your long program this season. Which one is your favorite?
Even more. The latest one is my favorite. The music piece is really hard, it's complicated not only by its sound, but also the character. It's difficult to understand who it is in the program, what's even more difficult is to show the character through the costume. It took a long time to find the right design, so that's why we're playing with it.
—— Do these costumes, especially your favorite one, reflect the complicated themes of your program?
I don't think it tells you what the music says. Maybe it's closer to the slow part, but it's more about character. Because the music tells you different stories, you cannot just take one piece and reflect it on the costume, otherwise it'll be no connection with the program overall. I was just talking to Jian Tong today, saying "The beginning of my music sounds Chinese", and he said, "Yeah, but later the music changes". The music does not stay in just one style and category; it always changes. That makes it different to draw and perceive.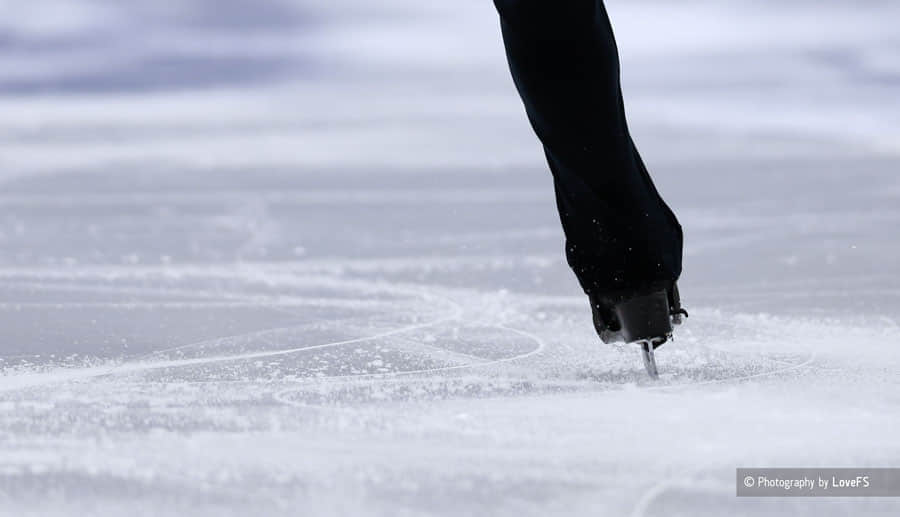 It was a great surprise to see how amiable and talkative Denis could be. He not only gave an explicit and insightful response to each question, but also showed us the photos and video clips in his cellphone storage. As the small medal ceremony approached, he even offered to come back and continue after the ceremony. In the end, neither of us drew a formal conclusion to this interview. No need to rush to a conclusion. Denis is just about to enter a new phase of his career and bring about new topics. Just look forward to seeing him, with his talent and depths of thought, creating more classic moments in this sport.
At last, I would like to express sincere gratitude towards Machilus_8 (Weibo account), who collected the majority of the questions and translated a large part of the interview into Chinese.
Heloise27
前往 中文版