Aliona Savchenko: A Brand New Beginning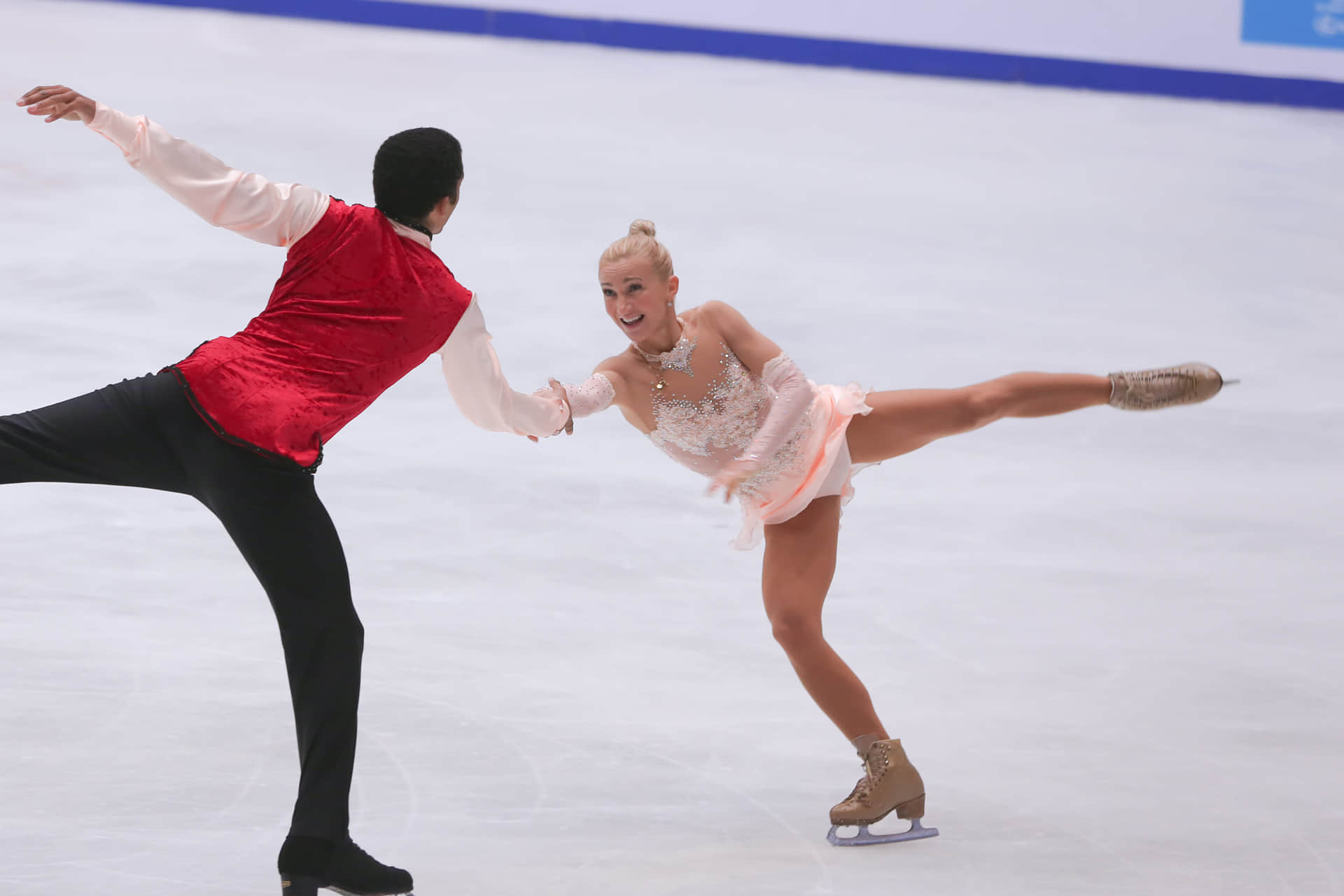 Savchenko/Szolkowy at Cup of China 2013(Photography/Ruiyang Liu SkatingChina)
March, 2014; Saitama, Japan. Aliona Savchenko and Robin Szolkowy were all smiles after their flawless long program to Tchaikovsky's Nutcracker, earning a record-breaking 5th world championships title. Many anticipated the Germans to end their competitive skating career after the 2014 World Championships. Nonetheless, Aliona Savchenko, one of the most decorated pair skaters in history, has chosen to continue her career with France's Bruno Massot. On October 26th, the French Skating Federation released Bruno Massot, thereby allowing him to skate with Aliona Savchenko on behalf of Germany. SkatingChina had the opportunity to speak with Aliona Savchenko on her partnership with Massot, her new life in Obserstdorf, Germany and her plans for the competitive season.
October 26th, 2015. After rounds of negotiations and 18 months of roller coaster emotions, Savchenko and Massot finally received their ticket back to competitive figure skating. Savchenko and Massot plan to compete at the Tallinn Trophy and the Warsaw Cup next month, and then on to potentially the European and World Championships, should they reach the minimum Technical Element Score.
The journey back to competitive ice has been a lot harder than what Savchenko envisioned in mind when she teamed up with Massot last spring. For more than a year, the French Federation refused to release Bruno Massot and requested for a 30,000 Euros check from the pair and their federation, allegedly to compensate for what France has invested in Massot's career thus far. "It was a lot easier when I moved from Ukraine to Germany," Savchenko said, "That is a large sum of money when you are not competing. We just want to showcase our programs to skating fans around the world."
Three weeks after Savchenko partnered with Massot, they were invited by Yuna Kim to skate in her All That Skate shows in the summer of 2014. Savchenko and Massot, despite time constraints, performed two extremely different but equally exciting numbers, set to "Happy" and "You don't Bring me Flowers" respectively. The pair attempted difficult pairs elements such as the throw triple Salcow and intricate lifts in the show, showing great promise as a team. Savchenko is very proud of the way she and Massot skated in South Korea. "We had very little time to practice the elements, on top of choreographing two numbers. But we skated well there. It just goes on to prove that we can achieve great things together if we put our minds into it."
Savchenko and Massot were unable to perform internationally following their performances in South Korea due to the delay in Massot's release. For the last 18 months, though not permitted to skate in competitions or shows, Savchenko and Massot have been training diligently for their international debut. The pair has had both of their competitive programs choreographed. Their short program is set to "Creature de Siam" from "Cirque du Soleil," and portrays Savchenko as a wealthy lady and Massot a poor man. As for their long program, the pair is skating to "Sometimes" by Wax Tailor. Savchenko described their long program as both modern and classic, showcasing their versatility as performers.
Savchenko and Massot are progressing as nicely on the technical side as they are on the artistic side. The pair has been training a quad Salcow throw, a quad twist, and a side by side triple toeloop-triple toeloop sequence jump. They plan to continue to upgrade their technical content, attempting more challenging elements than what Savchenko had with her previous partners. "I hope to do what I have not done, and try to be a better skater than I was before," Savchenko is indeed aiming high, given her record as a five-time world champion and a two-time Olympic medalist.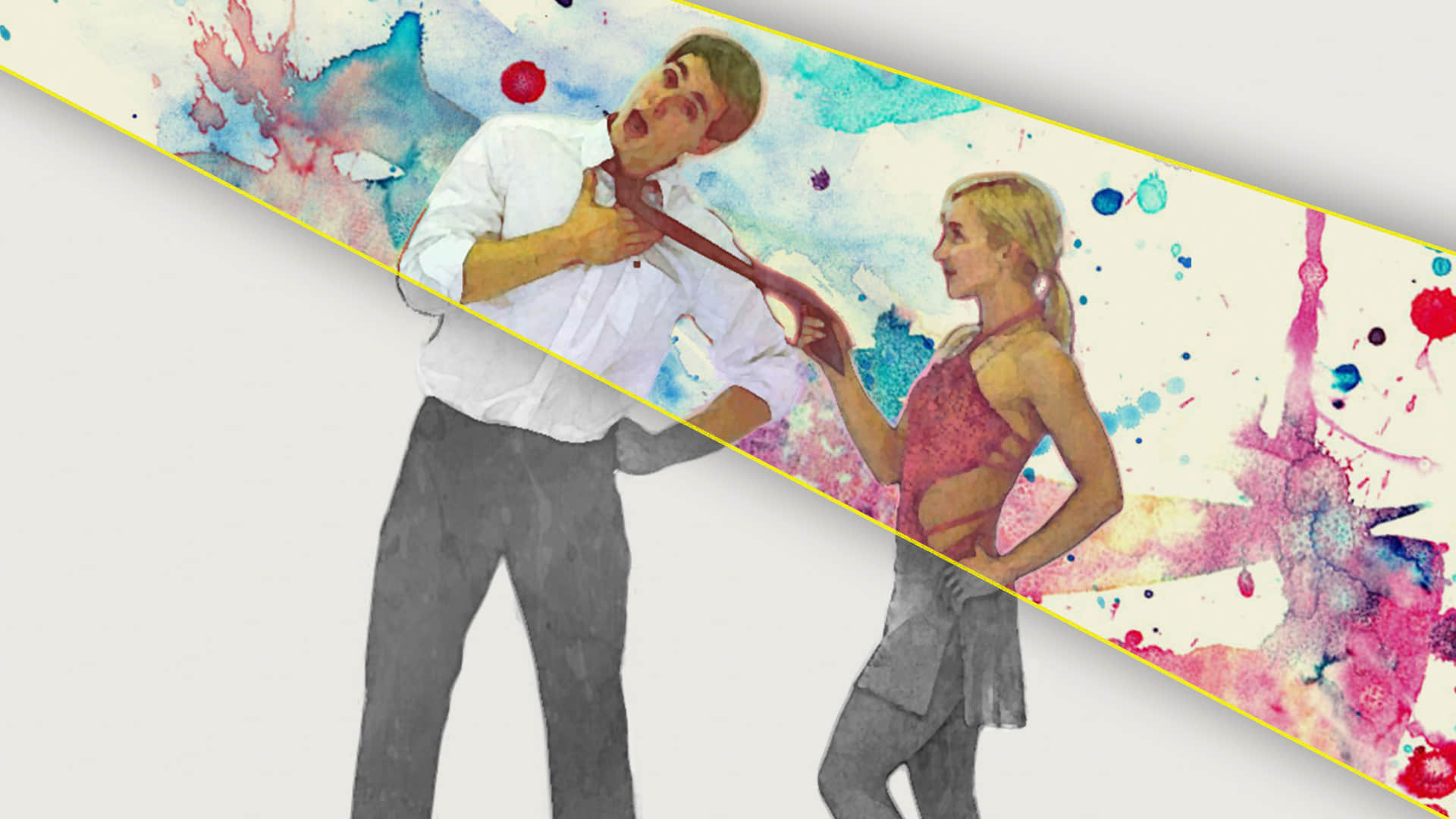 Original Picture was from Official Page of Savchenko/Massot, edited by SkatingChina
The duo moved from Chemnitz, where Savchenko used to train with Szolkowy under the tutelage of former coach Ingo Steuer, to Obsertdorf, after Savchenko and Massot's partnership with Steuer came to an end this past summer. They are now training at a government-sponsored rink, and enjoy the company of figure skaters from around the world. "We have an international skating family here in Obsertdorf. It is great to have their support. We decided to train here after a two-week try-out," Savchenko explained. The pair has an admirable work ethic, training three to four sessions on the ice per day, interspersed with off-ice training and rest, from 9 a.m to 9 p.m. During the time when Savchenko and Massot waited for the release, Savchenko found it odd that her training regimen does not revolve around competitive seasons. "It is impossible to be in your best shape possible all year long. Without competitions, you don't know when it is the right time to peak."
When asked about her motivation to keep skating after a victorious career with Robin Szolkowy, Savchenko said that she missed the international stage, where she had the opportunity to express herself via her performances and connect with the audience. She hopes to reach greater heights with the French, and often passes on her experience to her 26-year-old partner, who shares the same determination and drive. "I often draw upon my past experiences as a pair skater in training, but we communicate on an equal ground. There is no leader between the two of us. We both bring different, interesting things to the table."
Massot's release from the French Skating Federation marks a brand new beginning in the duo's career. Savchenko and Massot now have more tangible goals to work towards as the 2015-2016 competitive season got underway at Skate America two weeks ago. Looking back at the past months of skating together, Savchenko and Massot said that the tough times have only strengthened their bond as a team and made them strong individuals. The German pair is determined to do everything in their ability to make a strong outing this season and bring more diversity to the already fascinating field of pairs figure skating.
(By Cherry Ji/SkatingChina)
前往 中文版