Kaitlin Hawayek and Jean-Luc Baker: "We Want To Be A Little Bit Of Everyone, But Better"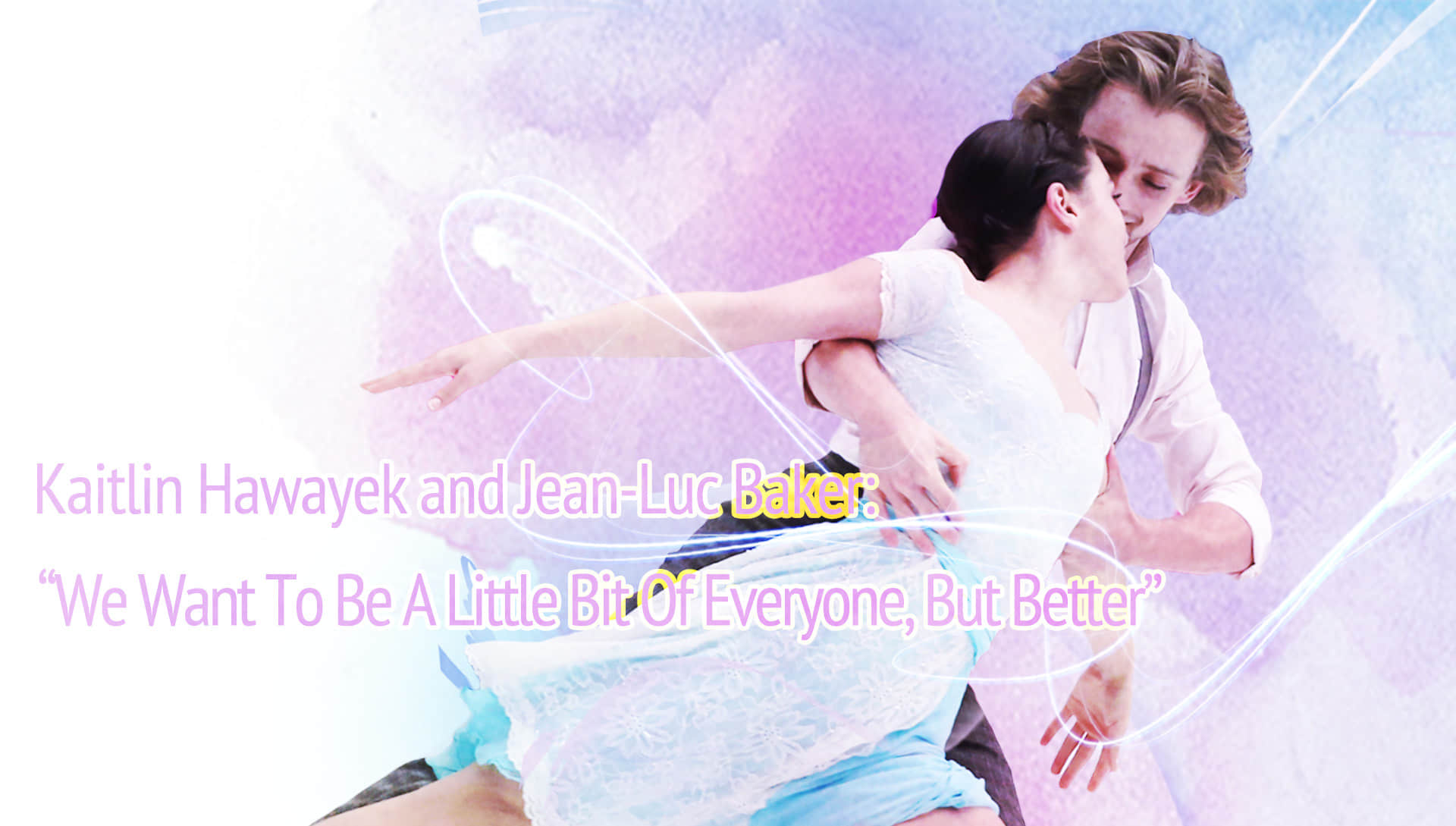 Kaitlin Hawayek and Jean-Luc Baker are rising stars of American Ice dancing. During the 2013-2014 season, the US Junior Ice Dance champions competed at the World Junior Figure Skating Championships and were crowned World Junior Ice Dance champions. After a strong showing at the junior level, the duo moved up to the senior rankings the following season. With a bronze medal from the NHK Trophy and a close fourth place finish at the 2015 US Championships in their first season together as seniors, many consider Hawayek and Baker the future of American Ice Dance.
American Ice dance duos have reached great heights in the international ranks in recent years. The three ice dance duos who competed at the 2015 World Figure Skating Championships in Shanghai all finished in the top ten. Although Hawayek and Baker, who finished in fourth place at the US Championships, did not qualify for the World Championships last season, they made quite a splash by reaching the podium at nationals as first-year seniors, given the competitiveness of the field (editor's note: in the US Championships, forth place finishers are awarded the pewter medal).
Born in 1996 and 1993 respectively, the New York and Washington natives moved to Detroit to train under the tutelage of legendary coaches Pasquale Camerlengo and Anjelika Krylova. Training alongside two-time Grand Prix Final champions Kaitlyn Weaver/Andrew Poje of Canada, Hawayek and Baker skate 6 days a week, with five to six sessions on the ice, interspersed by off-ice training and dance classes. In addition to training, Hawayek is also a student at the nearby Oakland University, where she is working towards a neuroscience major. Hawayek keeps a delicate balance between school and skating, and plans to pursue a career combining neuroscience and skating after her competitive career. She considers her higher education a great supplement to her life as a competitive figure skater. "We are constantly pushing ourselves during training, to find little ways to cool down is great. When your focus is solely on skating, you need to make a priority outside of skating to make sure that you are recovering and relaxing the best way you can so that you can be 100% during training." As for Baker, he plans to coach after he is done skating. Therefore, he concentrates on improving his skating as a way of gaining experience for his future coaching career.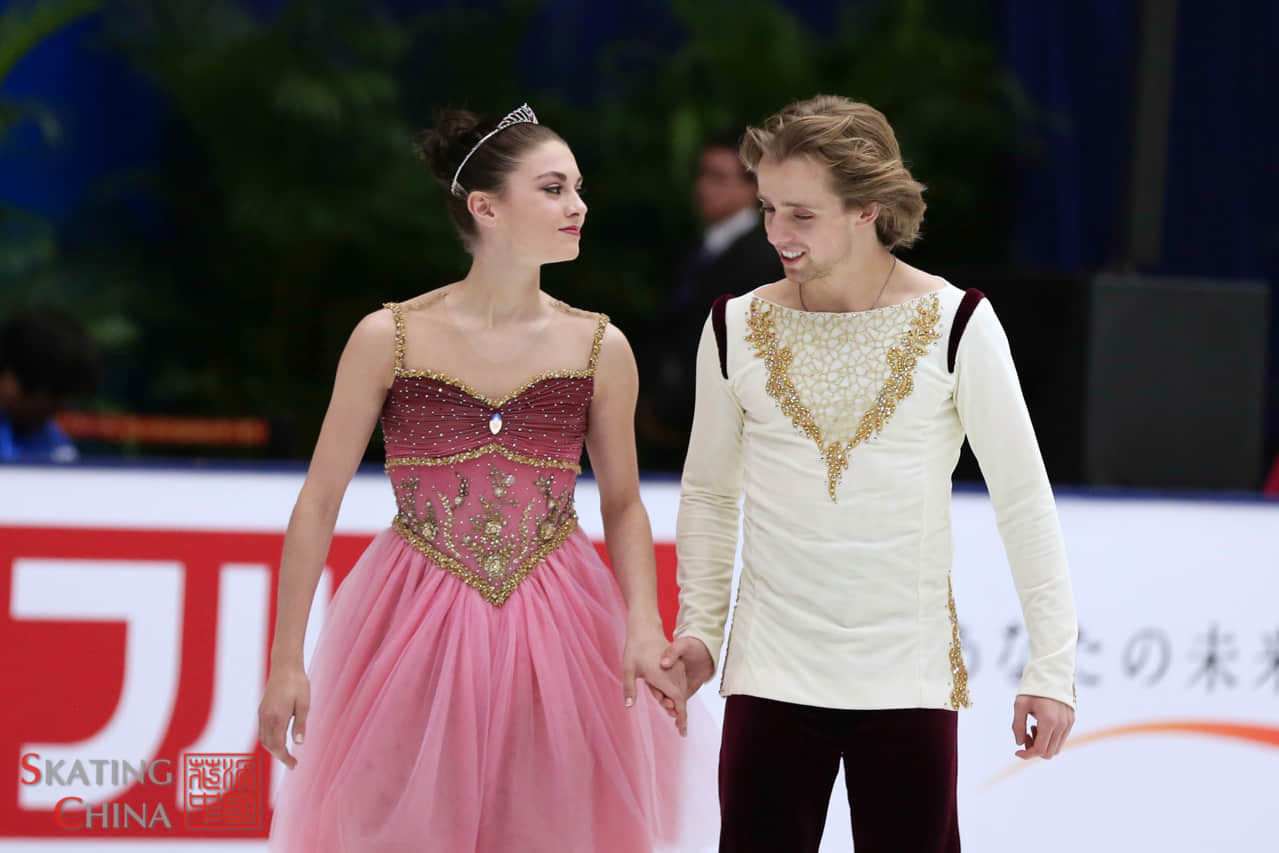 Hawayek and Baker take full advantage of their lines and attention to detail while they are on the ice. As Tanith Belbin, a former Olympic and world medalist in ice dance put it during her NBC commentary for the 2015 US Championships, Hawayek and Baker carry "great speed and lightness across the ice. Even though they are quite small in stature compared to a lot of their competitors, they skate so big and really fill the stadium with their connection." Over the years, Hawayek and Baker have impressed the judges and the fans alike skating to movie soundtracks and interpreting them well. From their Amelie free dance at the 2014 Junior World Championships, their Romeo and Juliet program last season, to their free dance this season to the soundtracks from the recent blockbuster The Theory of Everything, Hawayek and Baker have used the storylines to their advantage. "[A clear storyline] creates an interest for the audience. It's beautiful to see classical pieces being skated to, but if you have a storyline to follow, it creates more of a dynamic for an audience's appeal." Baker explained.
Hawayek and Baker kicked off their 2015-2016 season at the Finlandia Trophy. The American team upgraded their lifts and combination spin for the season and needed a Senior B event before Skate America to test the new elements and gain confidence heading into the Grand Prix season. Their free dance this season, The Theory of Everything, depicts a convoluted love story between Stephen Hawking and Jane Wilde. Hawayek, who portrays the role of Jane Wilde, supports Baker, who plays Stephen Hawking, throughout his battle with Amyotrophic Lateral Sclerosis (ALS).  "This story is a lot more than just two people in love. It is a story about two people who are going through struggles, having to be there to support each other," Hawayek said, "it is about the emotions when you are going through struggles like that."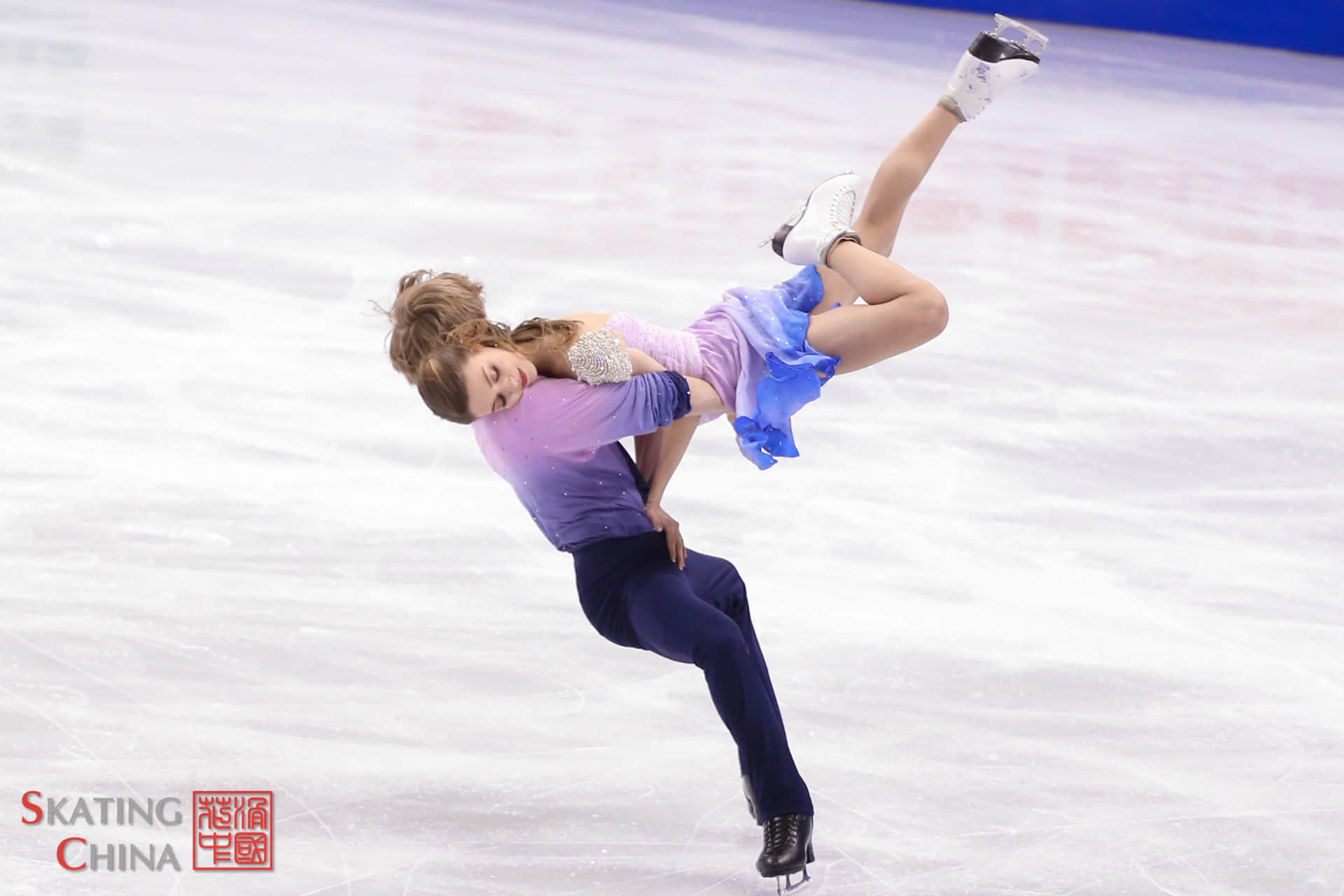 Unfortunately, their season debut did not go the way they were hoping for. Both of their programs had some flaws, including a fall on a lift in the free dance. "I was off the ice two weeks before Finland," Baker said, citing a concussion. Baker said that this season is a learning season, for all the struggles they have been through. The day before their short dance at Cup of China, Hawayek suffered severe food poisoning and had to miss the morning practice before the competition. The couple got through the short dance and received a season best score in the segment. However, Hawayek's food poisoning exacerbated before the free dance, leading the couple to withdraw from the event. Baker considers their decision tough but wise. "We both really wanted to do the free dance. It was more of a safety issue. We knew how much she was fighting to get through it. She actually really wanted to do it, but I actually had to call it and say no just because the elements we do are so risky with everyone. It is not worth it."
Hawayek and Baker will soon compete at the 2016 US National Championships. The ice dance duo hopes to make it to the top three in the Championship Ice Dance competition, thereby qualifying for the 2016 Boston Figure Skating World Championships. Their major competition will come from the three teams who qualified for the 2015 Grand Prix Final in Barcelona. It will be somewhat a daunting task for the 2014 junior national champions to compete against the more experienced couples, but this is only their second season at the senior level. Hawayek and Baker will only continue to improve. Pyeongchang 2018 and Beijing 2022 will be their moments to shine.
Go to Chinese Version中文版
(Written by Cherry Ji, Interviewer/photographer: Share Wang, Cover page: Bocheng Liu)
版权归SkatingChina所有。若您需要引用、转载部分内容,须注明来源及原文链接,请勿大面积转载。
All rights reserved. Please do not repost the entire article without permission from SkatingChina.