Music Talent Richard Dornbush Juggles Skating and School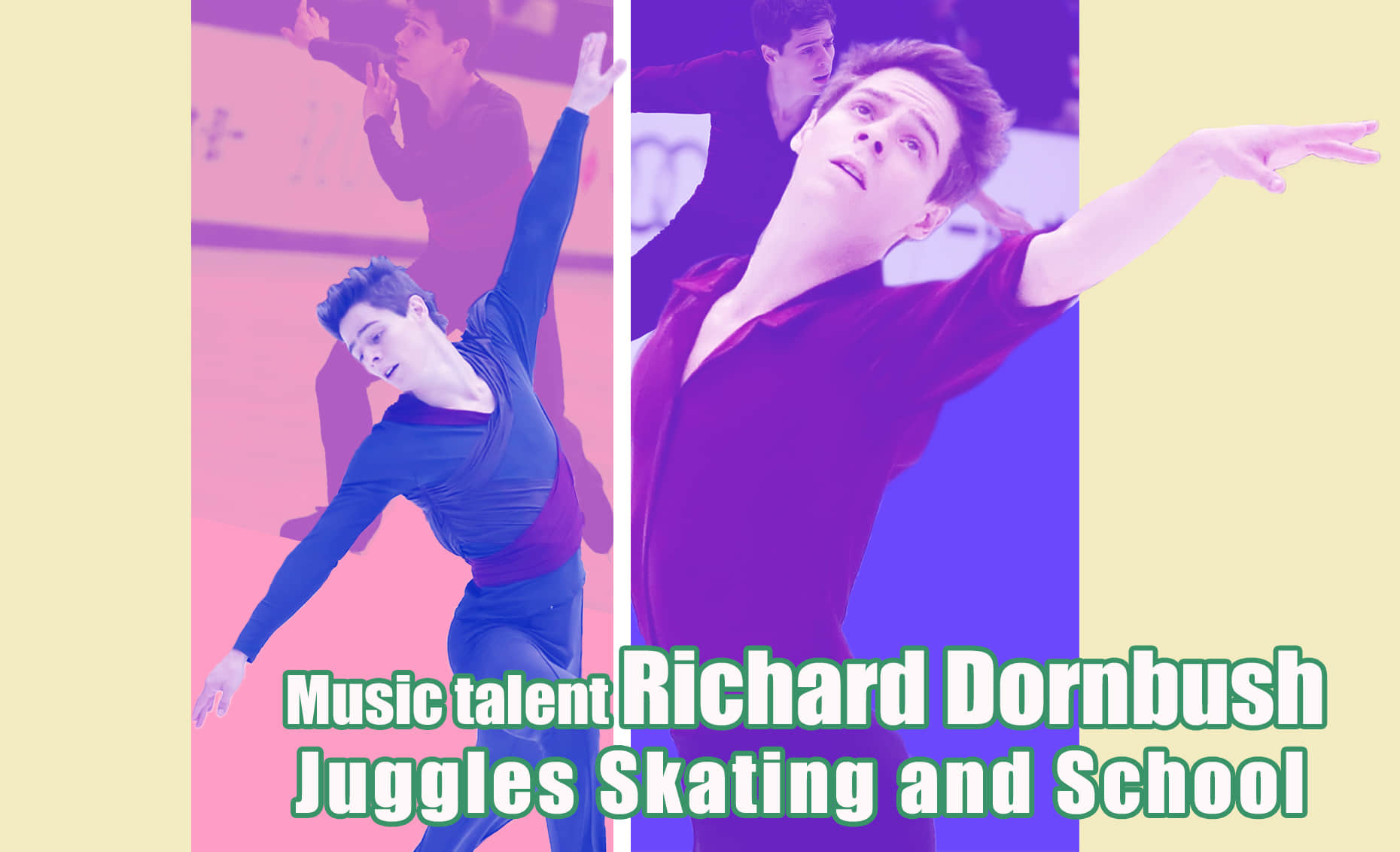 As the 2016 US National Championships got underway with the Novice Ladies short program last Sunday, the Senior Men's field is continuing to dwindle. After medal contenders Joshua Farris and Jason Brown announced their exits, Richard Dornbush, another medal hopeful in the competition, also withdrew due to a back injury.
A California native, Dornbush stunned the skating world in the 2010-2011 season, when he finished in the silver medal position at the US Championships and qualified for the World Championships. He then skated into 9th place in the World Championships in Moscow, an amazing result for a skater's debut in a major international competition. Dornbush showcased his athleticism with his varied air positions, putting his hands above his head or behind his back as he rotated in the air.
After a sensational start to the Sochi Olympic cycle, Dornbush had his sights set on the Olympics. Sitting in second place after the short program in the 2014 US Nationals, his Olympic dream was within his grasp. However, a few stumbles in the free skate proved to be fatal. He dropped to an overall 5th place and failed to qualify for Sochi. Looking back at the Olympic season, Dornbush confessed that he was overwhelmed by the high stakes of Olympic trials and struggled with self-confidence: "I think that season was very difficult. I think I never really gained the sort of confidence that I really needed in that moment. Was I capable of landing a quad Salchow or triple Axel? Yes I think so! But just on that day, I didn't quite get the confidence I needed."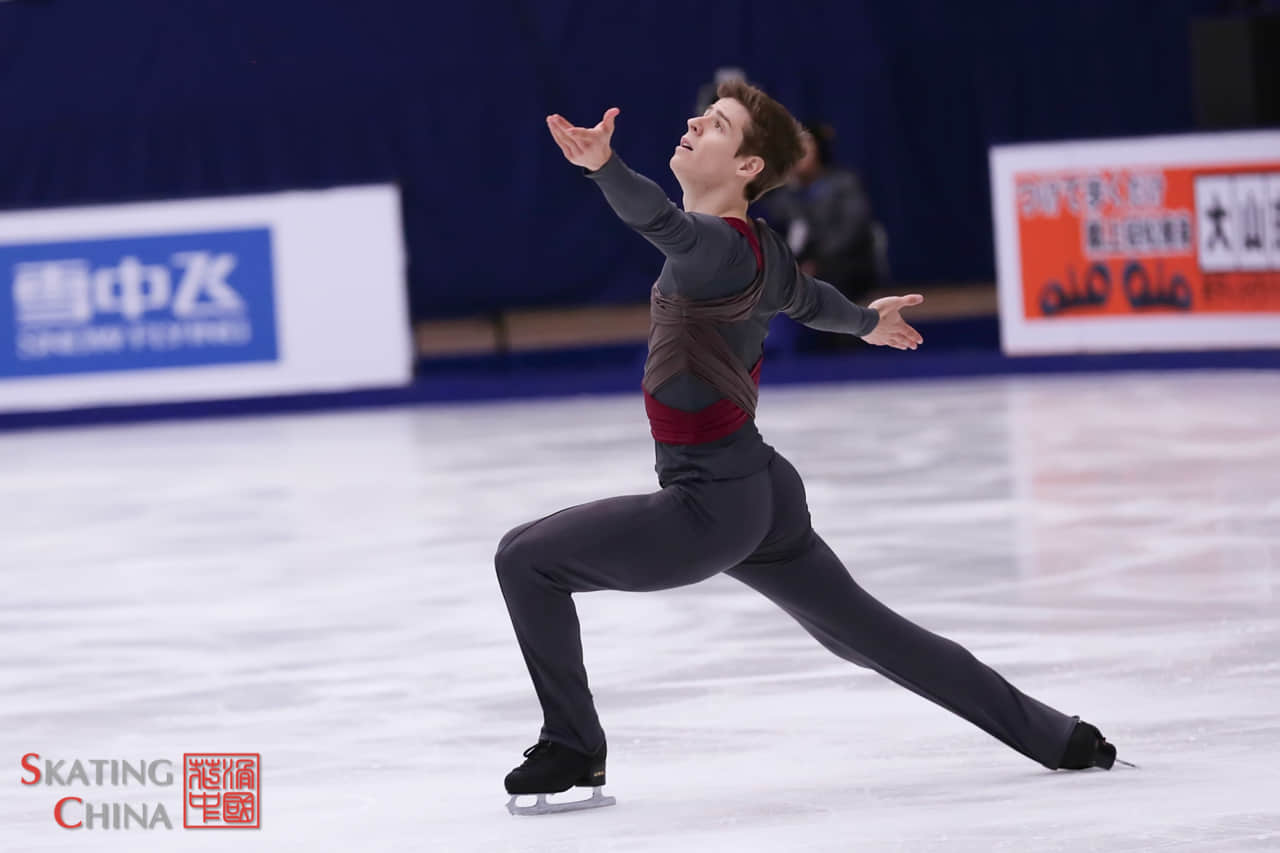 Dornbush regrouped after a disappointing Olympic season and was determined to get his momentum back. A first ever Grand Prix medal at Cup of China the following season reassured Dornbush that he is still in contention for a podium place in international competitions. His free skating from last season, to Coldplay's Viva La Vida and Yellow, was especially well received. Dornbush loved the program so much himself that he decided to keep it this season. "I really like the 'Viva La Vida' program. It shows my skating in a good way. Last season, I wasn't quite able to perform it the way I wanted to, so I definitely want to keep it and make it perfect."
Dornbush emphasizes both the technical and artistic side of his skating and hopes to keep the balance between the quadruple jumps and performance. He hopes to become one of those crazy skaters who can "do both at the same time". He specifically names Patrick Chan, who, in his book, "was the first skaters to really be able to do quads and have amazing performance at the same time."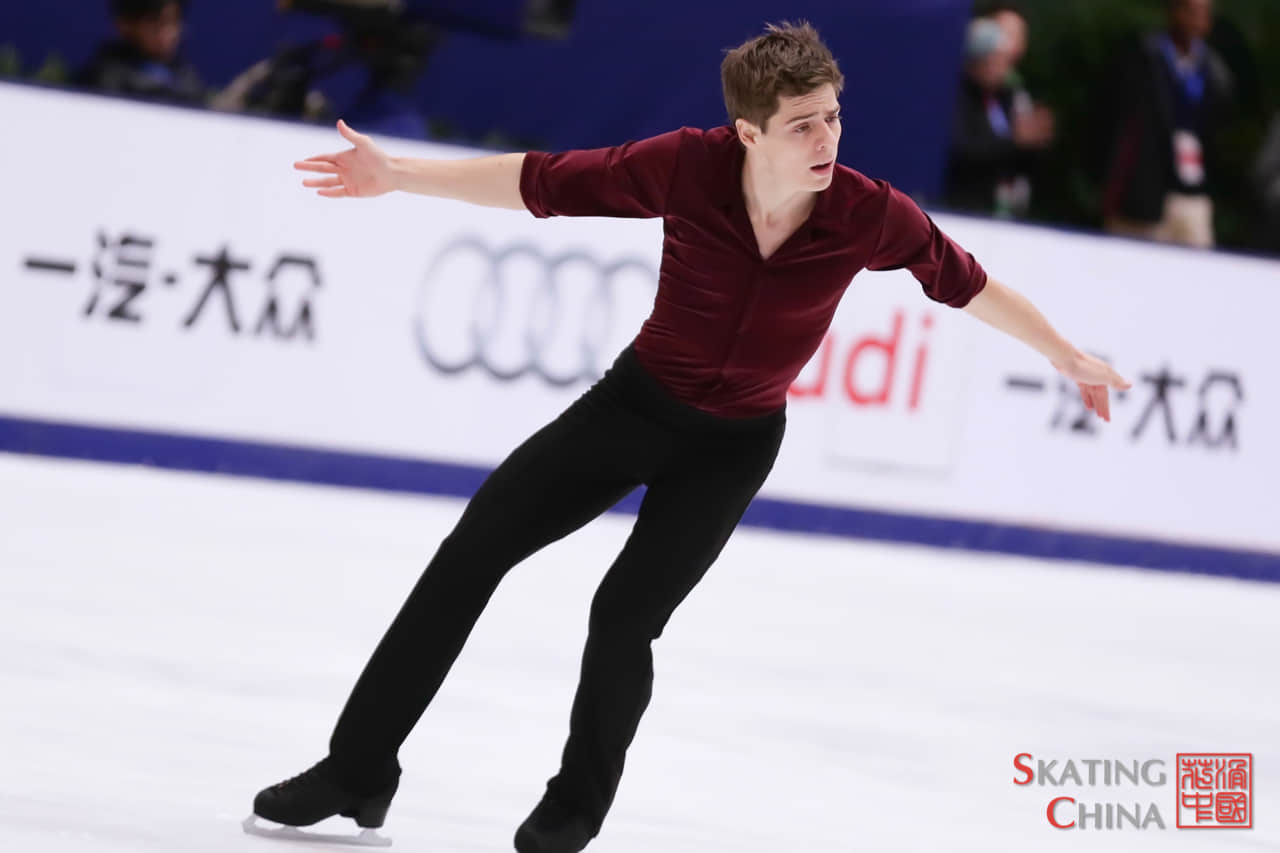 Known as a lyrical skater, Dornbush attributes his musicality to his interest in musical instruments. A skillful violinist and guitar player, Dornbush immerses himself in music as a supplement to his skating. He has an eclectic taste in music, and appreciates classical music and rock at the same time. When it comes to picking his music for competitive programs, Dornbush says his coaches and choreographers have their input, but he is the one who ultimately makes the decision. "For each of those pieces my choreographer actually brought me the music, and introduced me to it, and I would say yes or no. We always listen to a lot of different pieces and try to decide what fits me."
Dornbush goes through a similar process when he discusses his costumes with his mother, who is responsible of designing most of his competition wardrobes. Dornbush says that he assumes the role of a critic when his mother introduces her ideas. "My mom comes up with ideas, she knows what looks good on different people, different body types and skin tone. I don't usually come up with many ideas, but I do say No." Dornbush prefers dark colors as they showcase his long limps and are the preferred colors in men's figure skating.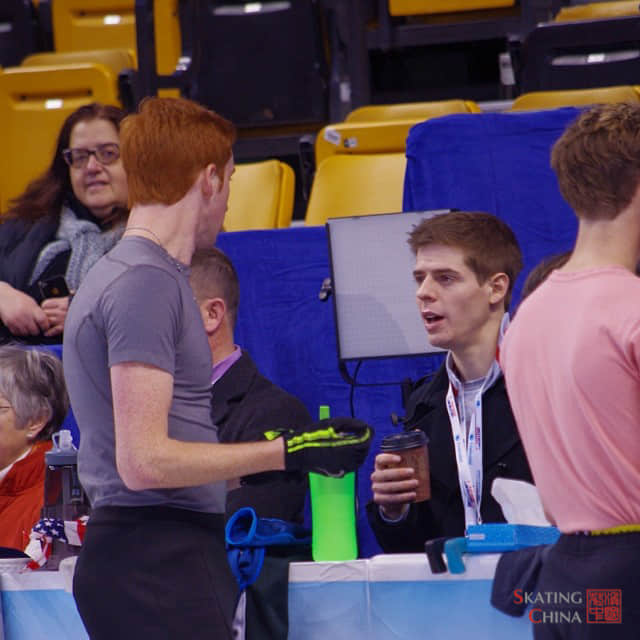 During his year off from college, Dornbush tried out coaching. He accompanied fellow US singles competitor, Sean Rabbit to the 2014 US Championships in Boston. "It was mostly I stood there and looked pretty," Dornbush jokes, "I was there to support [him]. I was very positive and I tried to enforce everything, I also had a little bit of fun to pretend I was telling him very serious stuff but I wasn't." In addition to be an assist of his coach, Dornbush also coaches some beginning skaters, who are currently practicing an Axel or a double Salchow.
In fact, skating is not the only thing on Dornbush's plate. Currently enrolled at the prestigious University of California, San Diego, Dornbush is a college senior working towards a computational physics degree. According to his recent interview with UCSD, Dornbush loves numbers, plans to earn a master's degree and pursues a career in finance after his undergraduate studies.
Go to Chinese Version中文版
(Written by Cherry Ji, Interviewer/photographer: Share Wang, Cover page: Bocheng Liu)