ShibSibs Back in the 'Game of Thrones'
After their sensational free dance at the Grand Prix Final in Barcelona, Maia Shibutani came to face the media alone with tears in her eyes. Alex had severe food poisoning the night before and became extremely sick. The pair did not do much in the practice leading up to the free dance, and barely did anything during the warm-up.
'He really decided from beginning that he wanted to fight through it. For me, that was so emotional because he's not just my partner, he's my brother, he is family. So to see him struggling like that all day, I think it's just a test of our connection, of our partnership that we were able to get through that.'
Having scheduled an interview with the duo, I was kept in suspense due to Alex's ill health. The next morning, Maia appeared in the mixed zone, alone again, to greet me with a smile. Unfortunately, Alex was still feeling bad then. The team had decided to let Maia come for the interview.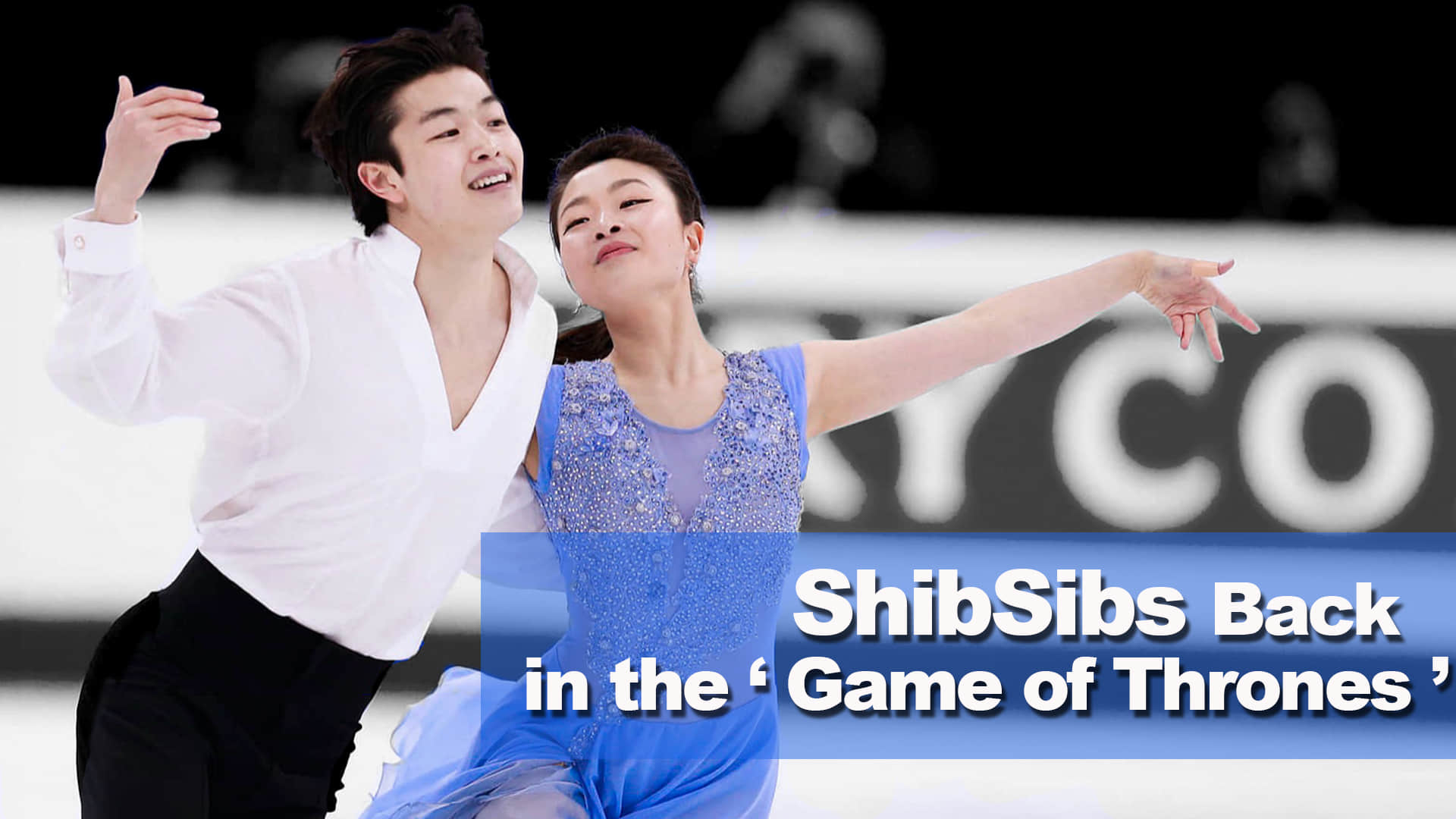 Overall, the first half of the 15-16 season has been inspiring for the Shibutanis. The Americans were a little sluggish and placed the third at the Nepela Trophy, but quickly bounced back to win silver at Skate Canada, and rose to the top of the podium at the NHK Trophy, four years after their last victory in Japan. This time, they received a personal best total of 174.43, the highest score of all ice dancers throughout the Grand Prix series. Then, at the Grand Prix Final, despite Alex's sickness, they were less than three points behind their compatriots Chock/Bates, who took away the silver medals.
They are edging into the 'game of thrones'. Or, they are back in the game, considering their third place finish early at 2011 World Championships. It was their first senior season, and they surprised everyone, including the themselves.
In 2012, the world of ice dancing shook as the prominent coaches Marina Zoueva and Igor Shpilband terminated their coaching partnership. Virtue/Moir and Davis/White followed Zoueva, while Chock/Bates went to train with Shpilband. For the Shibutanis it was a very clear choice then. 'Marina has always believed in our potential and how far we can continue to grow. She's extremely nurturing, and there's so much trust and love in our relationship with her.'
The Shibutanis experienced a downfall in the following seasons, not making it to the Grand Prix Final in 2012 and 2013. Looking back, Maia thinks their career track is normal, but at the same time, it is such a unique journey that has led them to where they are now. 'There were injuries at that time. Every season, to get to Grand Prix Final is challenging. I think we've only not medaled at Grand Prix once over our six seasons, so I think it's an extremely strong track. We know in the past few seasons we've been continuing to improve.'
'Natural' is a word Maia frequently uses. According to her, they received no secret training to medal at 2011 Worlds, nor did they make drastic change to their training between the Nepela Trophy and Skate Canada. In these years, they have always been relying upon their solid foundation, maturing bit by bit in techniques and artistry.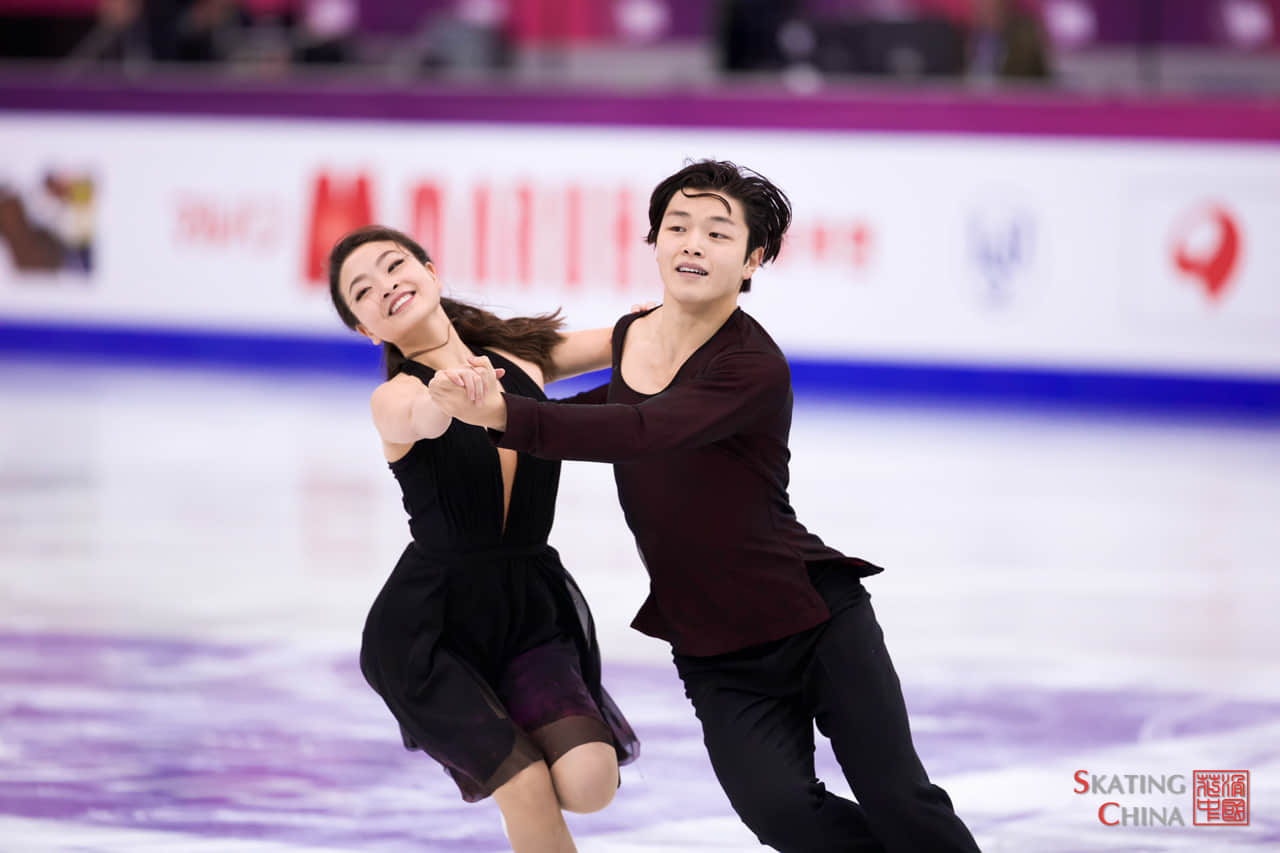 The duo's obvious progress this season can be attributed to increasing investment of time and energy. They are taking one year off from their studies at the prestigious University of Michigan to focus on skating. For the past few seasons, they have only been able to take one class per semester, trying hard to hold the balance between school and skating. Travelling between their school and rink has been a burden. 'When you have a lecture in the morning and a discussion in the afternoon, you train all day. So there's not, unfortunately, time for a class.' The siblings do not miss school that much for the moment. 'We're so passionate about what we're doing at the moment, whether we're skating or we're in the class. We're just enjoying the training process right now.'
It helps as well to have two competitive programmes just tailored for them. In the short dance, they skate to the comedic, festive music of Coppélia. If you follow their YouTube, Twitter or Snapchat accounts, you would believe few other skaters nowadays can match them in this humorous style. Maia plays the roles of the doll Coppélia and the girl Swanilda, and makes lots of mechanical movements. The duo worked with the ballet maestro Cheryl Yeager to polish their movements.
The modern touch of their free dance music 'Fix You' complements their temperament. After the Nepela Trophy, the Shibutanis added a short episode of 'The Scientist' by the same band, which creates a climax in the programme. 'No programme stays the same from the start of the season, and that change is something that happens naturally for us. We felt this programme could be even stronger, so we have the instrumental version of "The Scientist" there, I think it's just come to life since then.'
This season, they choreographed their own exhibition programme. The Shibutanis felt natural to sense the musicality of 'Clair de Lune' by Debussy, bring ideas to the table, and let the choreography flow from within themselves. 'A lot of our choreography comes from experience. When we're just maturing into who we are as artists and skaters, we're definitely having a lot more input even in our competitive programmes. When we're working with Peter Tchernyshev for our free dance, he really inspired us.'
Maia drew a parallel between choreographing and running social networks accounts together, as both require creativity and collaboration. The siblings post fun self-made videos on their Youtube channel, smartly named the ShibSibs, to help them 'engage with the fans, show personalities and allow people to become fans of this sport'. The partnership on and off the ice strengthens their bond.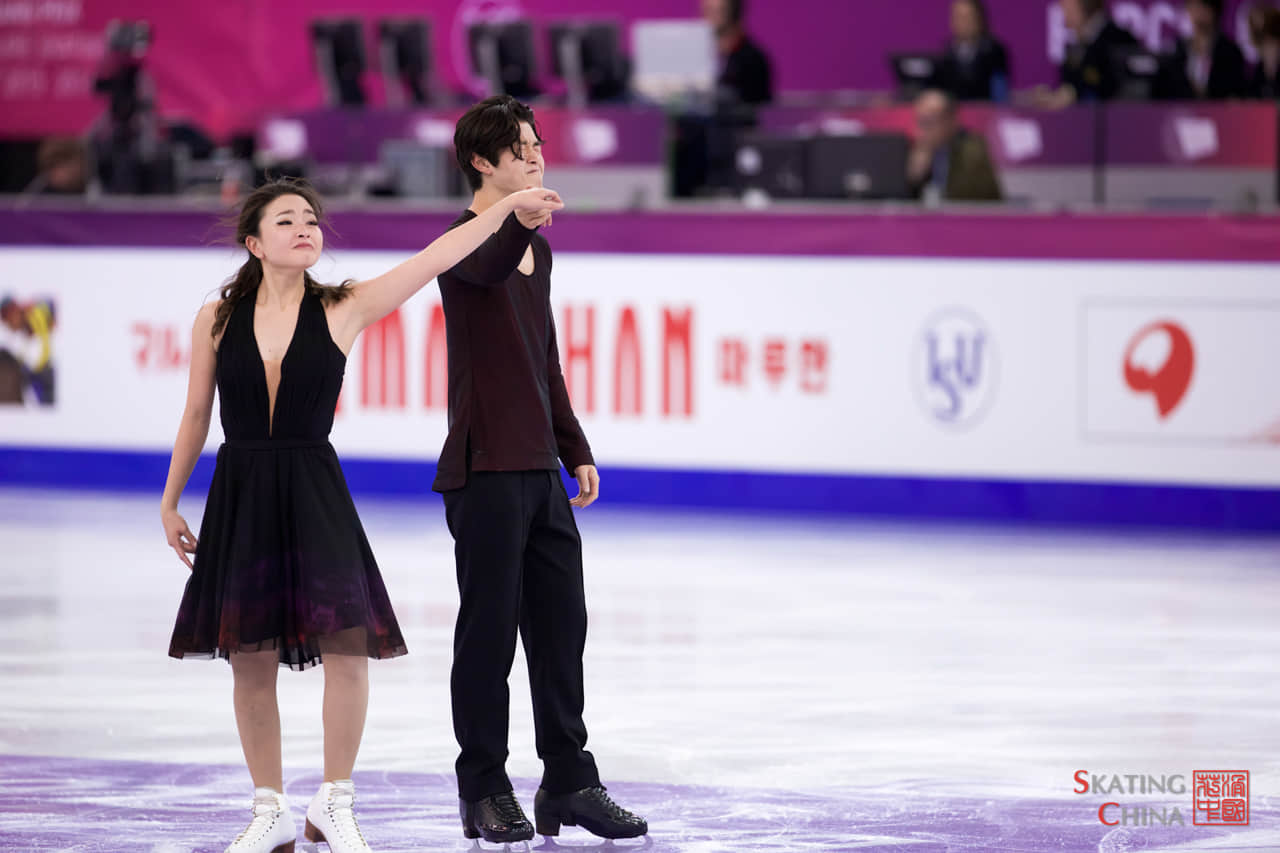 When asked what was the most special in their brother-and-sister partnership on ice, Maia again related to their free dance performance. 'That trust. He was so sick, but he really wanted to fight there. That's not something that every team could do, but it's because we have that trust and love for each other.'
While many other couples are good at portraying romantic love on ice, the Shibutanis have been apt to interpret the theme of familial bonds, or love in a broader sense. 'There are so many different emotions, so many different styles of love and things that can be portrayed. It's clear that Alex and I are having an extremely loving relationship. That might not be romantic love, but I often think that's the bonds of family that are stronger than any romantic love.'
Maia sees no limit in the themes they can pick from. In the 2012-2013 season, they took a bold step to explore the subtle music from Memoirs of a Geisha. 'Every time we tried to stretch ourselves to a different type of movement or dance, it helped us become better skaters, no matter whether programme was well received that season. It is a unique way we appreciate our culture, but you don't pick programmes just for one reason. We really find that music to be so stunning and beautiful.'
'We're characters. And it's really about connecting, whatever material you're focusing on.'
Their strong connection earned them standing ovation in Barcelona. 'Fix You' turned out to be a healing moment for Alex, for Maia, and for the audience who cared for them.
Maia has confidence that they will go home and train hard, and the best is yet to come.
With the American Nationals just round the corner, Maia expects to put on the great performances they have had all this season. 'You can't control the results or placement, but if you can create a truly special moment, that means so much.' The competition at American Nationals will come from the world silver medalists Chock/Bates, and the Shibutanis think they have a chance to win gold. 'That's what we're training for.'
Click for Chinese Version 中文版
(Journalist/Heloise Xiao Editor/Cherry Ji Photographer/Ruiyang Liu/Kate CoverPage/Bocheng Liu)