Shan Lin Makes Strong Grand Prix Debut at Skate America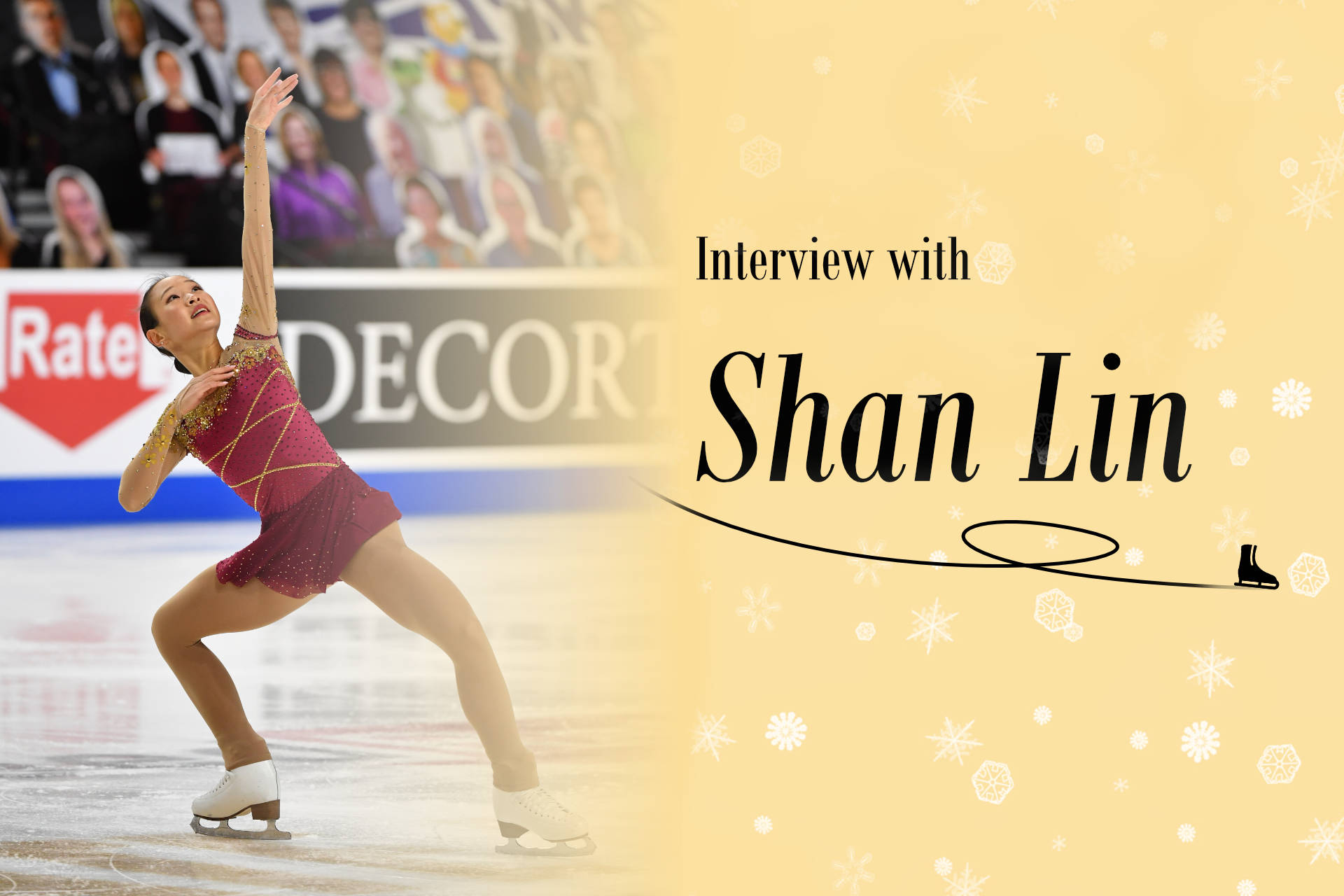 Having represented the U.S. internationally on the Junior Grand Prix circuit and in the ISU Challenger Series, Shan Lin had to sit out of the last competitive season after switching to represent China. In her highly anticipated senior debut on behalf of Team China, Shan Lin skated two technically strong and emotionally charged programs, finishing a respectable 6th place in a field of strong ladies competitors. SkatingChina journalist spoke to Shan Lin following her free skate at Skate America to get her thoughts on her Grand Prix debut, staying in shape during the pandemic, training with Eteri Tutberidze and being an Olympic hopeful.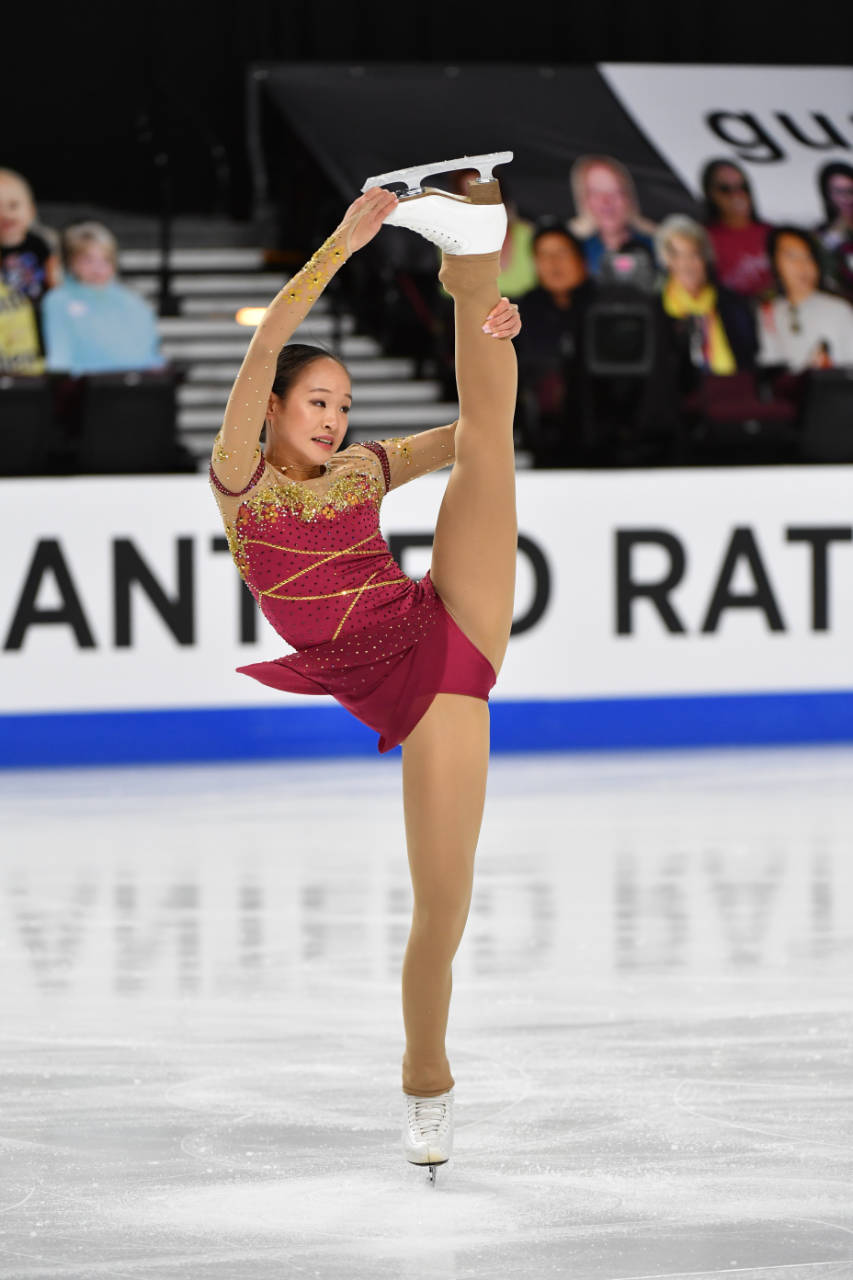 Photo by Jay Adeff/U.S. Figure Skating
--What do you think of your performance here at Skate America overall?
Overall, this experience has been amazing. I'm so thankful that they are able to host this competition during this crazy time. It's a great feeling to be able to perform my programs to the judges after being off the ice for so long. I'm pretty pleased with how I skated at this competition. Obviously I left a lot of points out on the ice and there's a lot that I could have done better, but overall I'm pretty happy with the programs that I performed.
--You are skating to On My Own and Romeo and Juliet this season. What makes your programs unique from others who have skated to these pieces of music before?
Every skater has a different interpretation towards the music, so that's what I'm trying to portray when I'm skating to these pretty common pieces, like a different style that the judges have not seen before. I try to use my emotions to touch the audience and judges when I'm performing. That helps me to loosen up and relax, but also makes it seem more heartfelt.
--Was it challenging for you to compete this week after missing last season and losing training time during the pandemic?
There were definitely obstacles to be overcome, but it wasn't one of my most challenging moments. I just tried to focus on myself and put out my best performances instead of my placement and scores.
The U.S. issued stay-at-home orders nationwide starting in mid-March in response to the Coronavirus pandemic. Training in Texas at the time, Shan Lin's home rink closed its doors for almost three months. Lin credits her off-ice sessions with her coaching team for helping her stay in shape physically and mentally during lockdown and describes what it was like to get back on the ice after a prolonged hiatus.
--What did a typical training day look like for you when you were not able to skate?
Throughout those months, we did off-ice twice a day. In the morning, we did conditioning, running and sprinting to work on our stamina. In the afternoon, we would go back to the track and work on more technical-related things like rotation jumps. Those off-ice sessions really helped me maintain my strength and allowed me to recover faster when I was back on the ice.
--When your rink opened back up, how long did it take for you to get all of your elements back? When did you start working on the triple axel again?
It took me one or two weeks to get all of my elements back. We took it easy the first week and mainly worked on skating skills. The jumps came back pretty easily, but for triple Axels, I waited about 3 weeks until I started jumping it on a harness. Once I started getting used to it again, we started doing it off the harness. From there, I have been practicing off the harness every day. I have kind of landed a few. I wouldn't say it's consistent yet, but it has made my double Axel larger and easier because I have room to rotate and don't have to pull in as much. Hopefully one day I can show you my triple Axel in competition.
--Was it a difficult decision moving to Boston with your coaches?
It was kind of a difficult decision because I grew up in Texas my whole life. I'm not used to a big change like that and Boston is so much colder [laugh]. I do miss my brother and dad. They are both back in Texas. It's just me and my mom who moved to Boston temporarily. Ultimately, however, the goal is Beijing 2022 and I want to give it all I can. Moving to Boston enables me to continue training with my coaches and take advantage of the newer facility there. The rink there is amazing. It has a gym, ballet room, 3 sheets of ice so there's plenty of ice time. They also run exhibitions every week, which is super helpful. There is no judges or audience, but you have a six-minute warmup, you wear your costumes and makeup and you do your programs.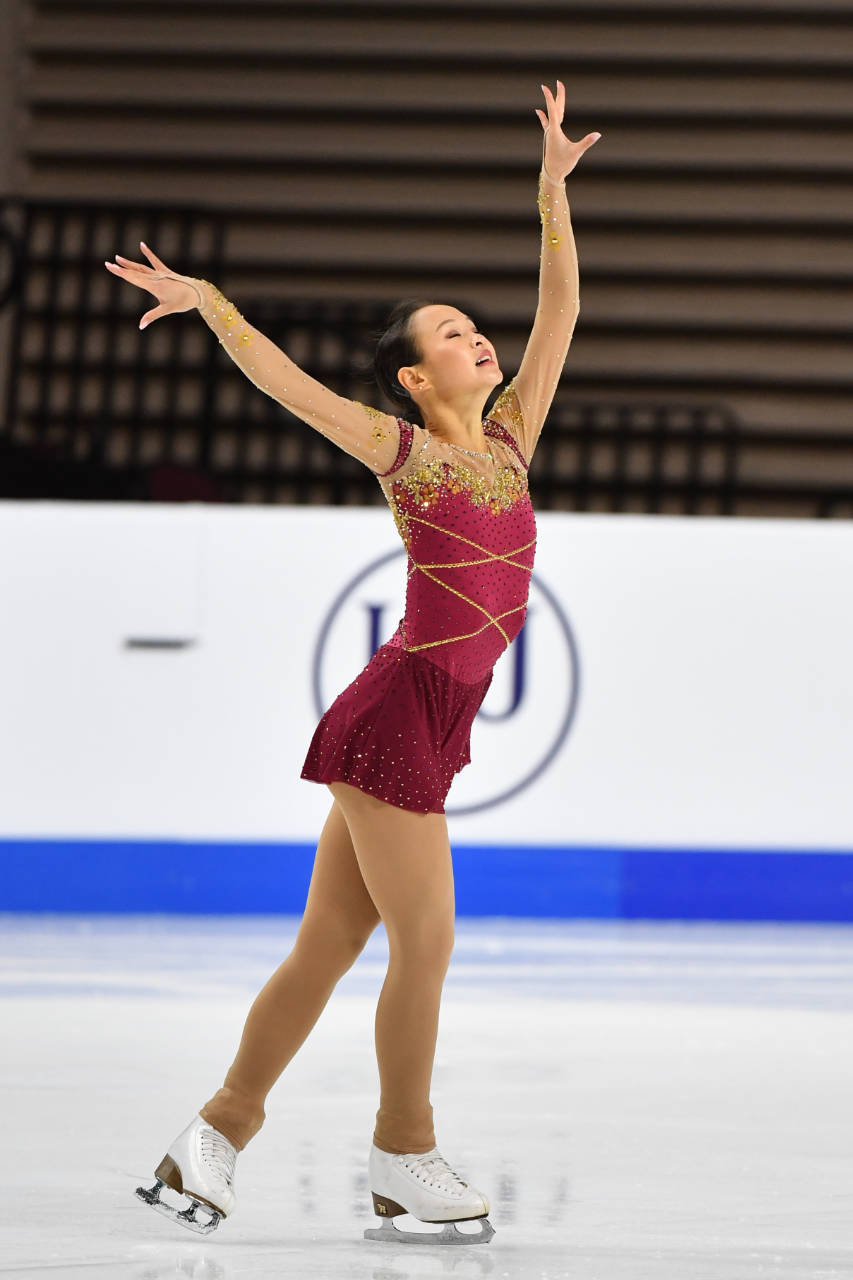 Photo by Jay Adeff/U.S. Figure Skating
As an upcoming junior skater, Shan Lin was invited to skate on behalf of Team China. She is grateful for the opportunity to represent her parents' home country and for the support that she has received from the Chinese national team and fans alike.
--Why did you decide to represent China internationally?
We decided to skate for China because as I grew up, my parents are both from China and I have a strong support from both China and America. Since we're nearing the Olympics, there are more opportunities for me and I feel that there may be a little bit more support behind it. I really love representing my country.
--What kind of support have you received from the Chinese national team?
Lu [Chen] is my mentor and she has been so supportive along this whole process. Even though I have not been able to go back to China this year, I communicate with them through Wechat. I wish I could travel to China and meet with them. Unfortunately right now it's not a great time to be doing that.
I also had the opportunity to train with Eteri Tutberidze last year. I was there twice. The first time I was there for 10 days and the second time I was there for almost 3 weeks. It was a really unique experience because I was able to see how they trained. It's an experience I will never forget. I was inspired by the young skaters because they all work extremely hard and you can tell that they really enjoy skating.
While I was there, we skated two sessions a day for an hour and a half each. I was training with the younger kids for half of it and the older kids for the other half. When I was with the older group, I shared the ice with Trusova, kostornaia, Shcherbakova, Zagitova and Valieva. They jumped a lot more on each session than we do at home and they were all working on their programs as the Grand Prix season was about to start.
--If you made the Olympic team in 2022, what do you hope to accomplish?
My goal would honestly just be to skate two clean programs at Beijing 2022. It would be amazing to deliver solid programs and maybe attempt a triple Axel.
(Writter/Cherry Ji; Photographer/Jay Adeff - U.S. Figure Skating)