Aliona Savchenko/Bruno Massot: A Dream Debut
As the pairs free skate came to a close at the TD Garden in Boston, United States, Aliona Savchenko and Bruno Massot of Germany shared a long, emotional hug, celebrating their third-place finish in their first World Championships together. For skating fans and judges alike who gasped at the duo's technical prowess and chemistry on the ice, it is hard to believe that Savchenko and Massot have only been skating together for two seasons and had not been eligible for international competitions until the end of last year. For Aliona Savchenko, a five-time World Champion and a two-time Olympic medalist, her journey back to competition has had so many ups and downs that she burst into tears as all of her hard work was rewarded with a world bronze medal. Aliona Savchenko sat down with SkatingChina journalist after the free skate, putting into words what it has been like for her as she returns to competition after a successful, decade-long career with former partner Robin Szolkowy.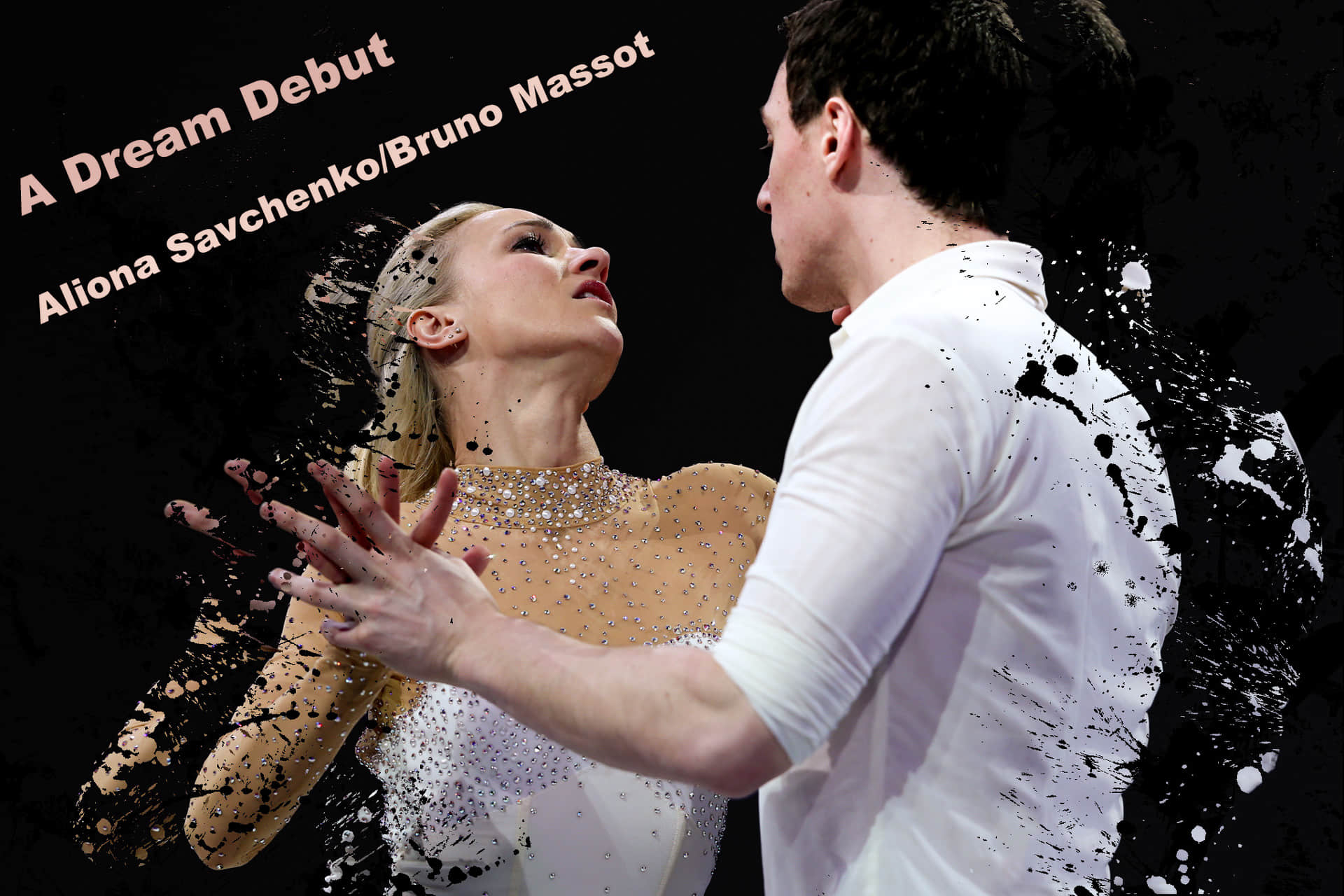 Back in spring 2014, after claiming her record-breaking fifth World Championships gold in Saitama, Japan, Aliona Savchenko, one of the most decorated pair skaters in history, chose to continue her career with France's Bruno Massot. In hindsight, Savchenko, a Ukrainian native who herself went through the process of changing her citizenship in order to skate for Germany, admitted that the journey back to competitive ice was a lot harder than what she had envisioned in mind. For more than a year since she teamed up with Massot, the French Skating Federation had refused to release her partner and requested for a 30,000 Euros check from the pair and their federation, allegedly to compensate for what France has invested in Massot's career thus far. "It was a lot easier when I moved from Ukraine to Germany," Savchenko said, explaining her frustration at the time, "that is a large sum of money when you are not competing. We just want to showcase our programs to skating fans around the world."
After rounds of negotiations and 18 months of roller coaster emotions, Savchenko and Massot finally received their ticket back to competitive figure skating on October 26th, 2015 when the French Federation released Massot with no strings attached. Savchenko said that the release gave her added motivation and a clearer vision for the season. " Without competitions, you don't know when it is the right time to peak. However, after we got the release, I started to have more tangible goals and am motivated to work harder in training."
Just weeks after Massot was released by the French Federation, Savchenko and Massot debuted as a team at the Tallinn Cup in Estonia, where they took first place and easily passed the Minimum Technical Score requirement for the European and World Championships with two strong performances. They followed it up with another gold medal at the Warsaw Cup, before their runaway victory at the German National Championships, which qualified them for the major international competitions in the second half of the season.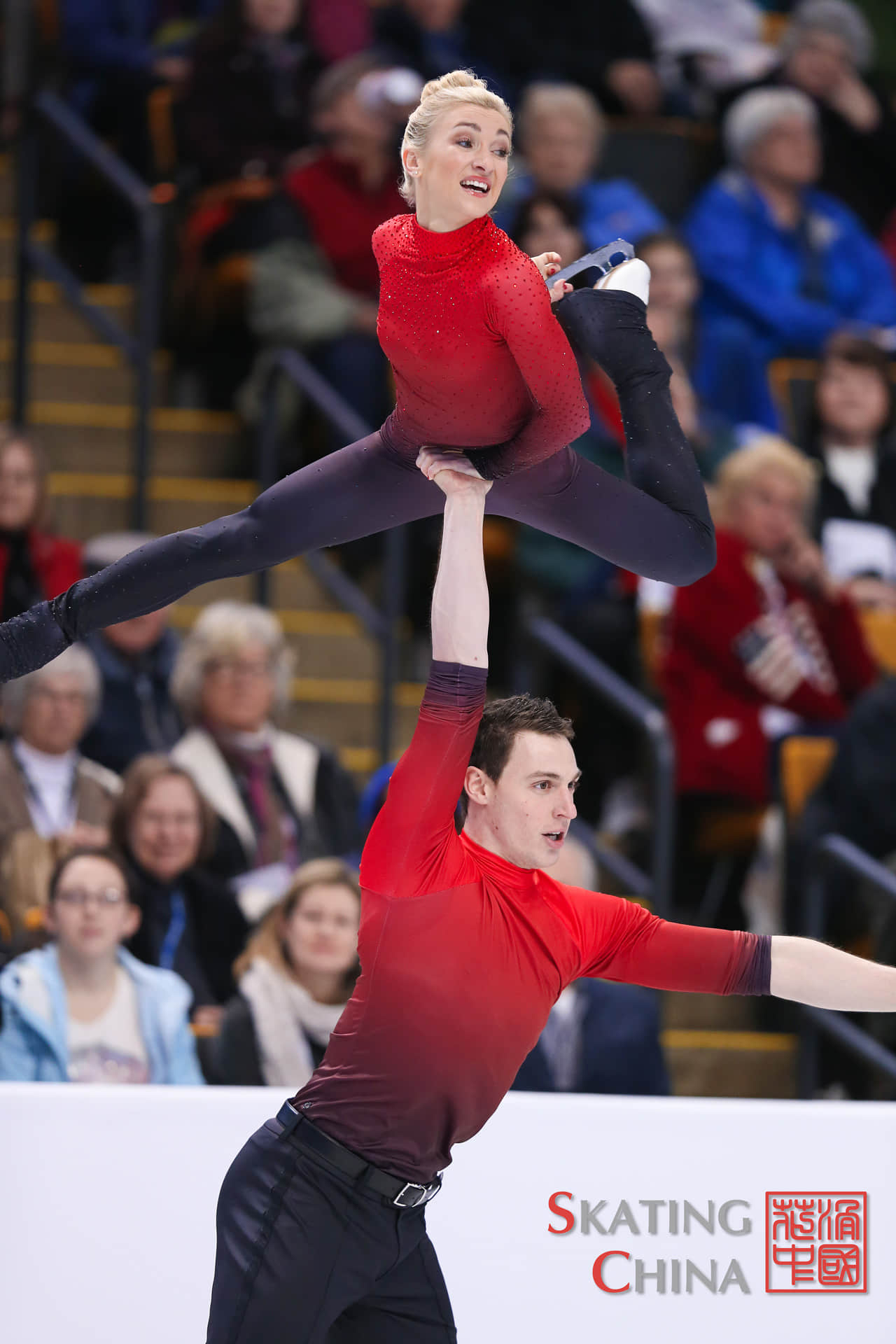 The 2016 European Championships marked Savchenko and Massot's debut in a major international competition. Sitting in second place after a flawless short program, Savchenko and Massot successfully executed all of their jumping passes in the free skate, but uncharacteristically missed two lifts in the program, receiving no credit. Savchenko attributes the costly mistakes to the team's lack of experience skating together: "Bruno relaxed a bit too early after the jumps and lost his concentration. But he learned from the mistakes and we now know how to work better as a team and control the nerves." Savchenko and Massot finished in second place overall behind 2014 Olympic Champions, Russia's Tatiana Volosozhar and Maxim Trankov, making themselves strong contenders for a world medal in Boston.
Despite the team's quick success internationally, the intense training and competition schedule caught up with Savchenko. After the German National Championships, Savchenko started to have pain in her feet. "We practiced the throws so much that my feet started to hurt. I had no problem landing my throws on one foot in training until the pain started to bother me." Savchenko tried to skate through the pain before having to change her skates one week prior to leaving for the World Championships. "My feet continued to hurt, and my skates were a bit broken. I had to change skates so that I could skate well in Boston."
Savchenko and Massot continued to struggle with the throw triple flip after the pair arrived in the US and was preparing for the Championships in Newington, Connecticut. Savchenko suffered some bad falls on the flip and experienced some pain in her hip as well as the pre-existing foot injury. Given the circumstances, Savchenko did not expect their triple flip to go as high and smooth as it did in the short program. "It went much better than I thought, but I opened too late and could not land on one foot."
Sitting in fourth place after the short program, Savchenko was glad that the duo qualified for the last warm-up group and had a chance to compete against the best skaters in the world. Their performance and placement in the short program also put the pressure aside for Savchenko. "Before coming to Boston, I did not know how the judges would react to us. After the short program, however, I realized that the judges and the audience were happy to see us back. It was not as hard as I thought.
Before coming to Boston, I did not know how the judges would react to us. After the short program, however, I realized that the judges and the audience were happy to see us back. It was not as hard as I thought.
It was really hard to skate today, but I was thinking that we have nothing to lose. We are new here, so I just tried to do my best and concentrated on me and my elements.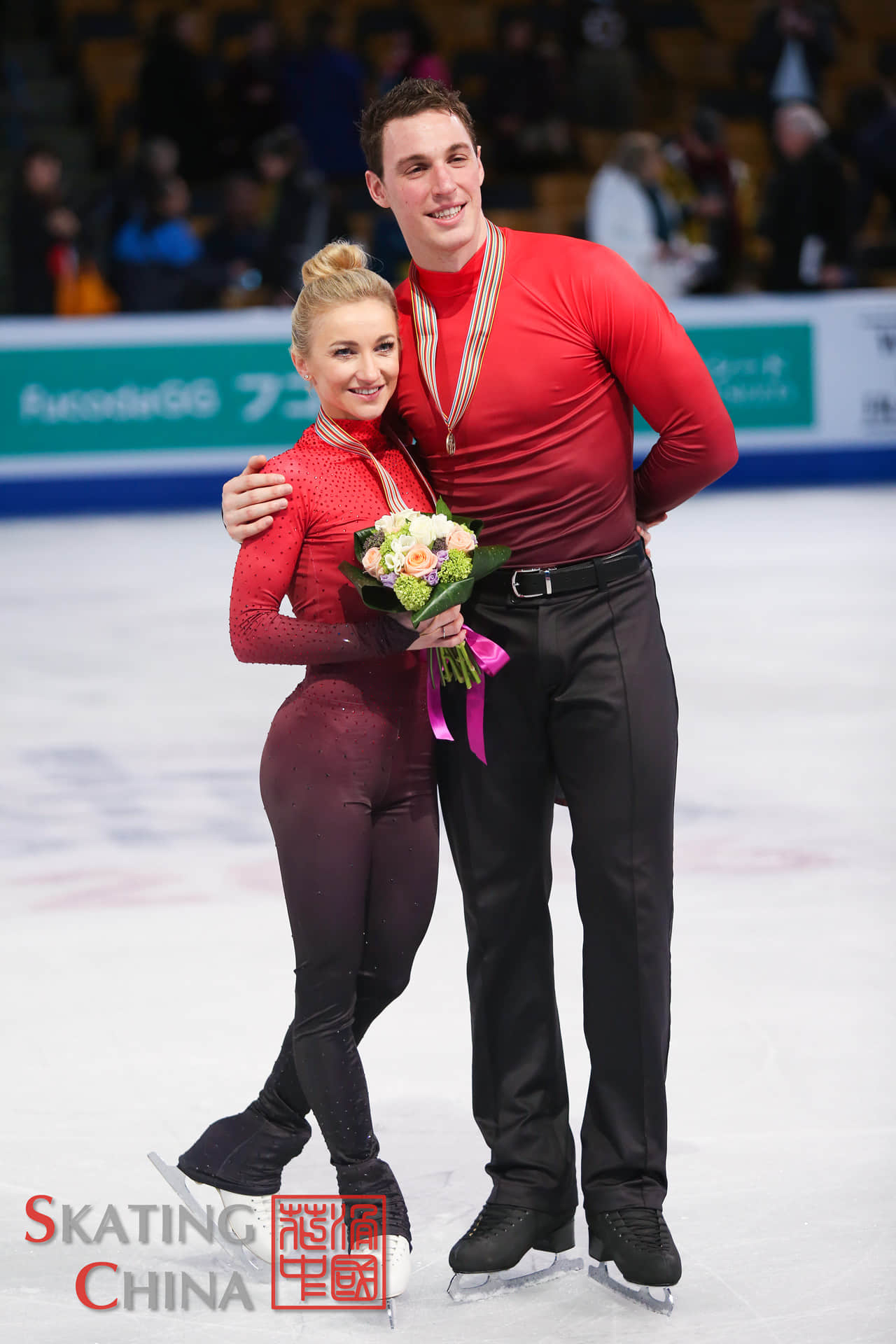 A newfound confidence helped carry Savchenko and Massot through the long program, even if the team had to follow Canada's Meagan Duhamel and Eric Radford, who delivered a flawless performance and received a huge standing ovation from the crowd. When asked about how they were able to keep their composure, Savchenko explained that the pair went into the long program with a clean slate. "It was really hard to skate today, but I was thinking that we have nothing to lose. We are new here, so I just tried to do my best and concentrated on me and my elements." Contented with how they skated in Boston, after having to overcome the many obstacles along the way, Savchenko feels that she is living her dream.
As a successful first season together winds down, Savchenko and Massot are already looking ahead to the new challenges to come. Currently, the pair is training in Miami, Florida, collaborating with John Zimmerman and Silvia Fontana on the choreography of their new short program. The Germans plan to continue working on their quad twist and throw jump, which they already started training last year. "We decided not to use the quad in competition this season because we started too late," Savchenko explained, "we just wanted to focus on getting the feeling of competing together and have a successful year, which we did." With the highest triple twist in the pairs field and many other impressive technical elements in their repertoire, it is only a matter of time before this promising new team starts to push the technical boundary in pairs figure skating. Savchenko and Massot are without a doubt a force to be reckoned with as the countdown to PyeongChang 2018 begins.